The concept of avoiding high delivery fees with in-house drivers is appealing on paper, but many restaurants hesitate about the labor, insurance and other liabilities of employing their own delivery drivers. With a background in helping large firms share employees, InHouseDelivery is using forecasting and scheduling technology to give restaurants a middle ground that promises to lower the cost of delivery.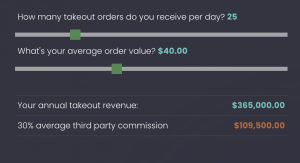 Designed to give restaurants the all-coveted "seamless solution" for managing online orders, employee scheduling, driver dispatch, and allowing businesses to manage deliveries internally, InHouseDelivery.com is also launching a secondary platform called DriverSharing to allow restaurants to share drivers between locations or even between different restaurant brands.
Compared to national third-party delivery providers, which tend to charge restaurants approximately 30 percent of each delivery order, the model at InHouseDelivery charges a flat $1 for each delivery on top of a $99/month subscription fee. Fulfillment—the actual deliveries—are completed either with existing staff or tapping into InHouseDelivery's network of independent contractors.
Company founder and CEO Roger Avats has a background in forecasting technology and scheduling, which has been used at large-scale employers like Disney and Wells Fargo. Seeing the rising importance of delivery, combined with some restaurants needing drivers at different peak times, like a pizza place versus a breakfast joint, Avats identified an immediate need to bring his platform to the restaurant employment and delivery verticals.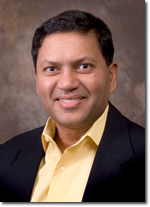 "I saw the trap restaurants were falling into by relying on third-party [delivery]," Avats said. "We have this technology of scheduling to customer demand—in this case it could be delivery demand—so why don't we help these restaurants figure out when they need the drivers, have the drivers scheduled, and the ability to dispatch the drivers to make the delivery with their own in-house teams."
He added that this model enables restaurants to keep more of their revenue, while still giving end users the convenience they clearly desire with more accountability than large third-party delivery brands where addressing customer complaints can be more muddled than a direct connection between consumers and restaurants.
"Most restaurants don't have enough work to keep a driver busy all the time, and they will have their peaks and troughs," he added. "In this case, applying Social Schedules is the back end to do the scheduling, which enables the restaurant to have the drivers when they need them and the drivers to work for multiple restaurants … so the drivers also get what they need, which is the earning capacity to pay their bills without stress."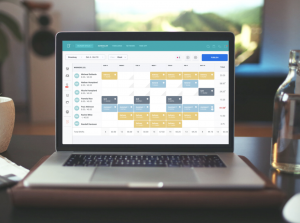 The company's existing Social Schedules platform is used by ShiftPixy, which also helps restaurants launch a native delivery platform. The key difference between the two approaches, Avats said, is that ShiftPixy actually becomes the employer of record for shareable employees, whereas InHouseDelivery is just a software platform with no designs on actually employing said staffers.
Compared to other outside delivery fleets that provide drivers to restaurants, Avats added that his company's solution means that each restaurant gets its own dedicated drivers, rather than picking up orders from multiple restaurants.
After rolling out its restaurant-facing solution in the fall of 2020 as part of a beta test, the company is in the "development stages" of serving as a matchmaker between restaurants and independent contractor drivers.
With so many restaurant employees now out of work, Avats said this is an easy option for unemployed workers with experience working in restaurants or even doing deliveries. Such a solution is expected to be launched in the first half of 2021. That add-on service is expected to bring the restaurant cost per delivery to $2, up from $1 for restaurants providing their own drivers.
InHouseDelivery touted its experience working with an old-school, two-location restaurant operator who didn't want to use a point-of-sale system and only dealt in cash transactions. Saying he was only looking into delivery for the next three months, Avts said that operator brought in more than $2,000 in delivery business during his first day on the platform.
"He made it easy for his customers to give him business, and that's what we're doing," he added. "We can onboard a restaurant in less than an hour to get them going, they only pay whether a dollar a delivery or $2 a delivery depending on which option they choose and, to me, that's how we can get the industry back on track."
Claiming that ten to 20 percent of all restaurant operators are willing to use their own employees to conduct deliveries, Avats said scaling up his own company to meet this challenge is the biggest challenge on his plate. Like so many technology-based players now in the restaurant space, he said InHouseDelivery is exploring bringing in outside investors to "get the engine spinning a little faster."
"I see the value there in doing it right, in that the restaurants are getting what they want, which is the ability to control the interaction with their own customers, own their own data and keep most if not all of the revenue, and the service fees can offset the drive's wages," he said. "I see that as a sustainable model."