In the restaurant end of the human species, the herd appears to be moving away from non-traditional locations and toward catering as the hot new way to add incremental sales without disrupting the kitchen during rush periods, while paying a lower fee than what's charged by some third-party delivery providers.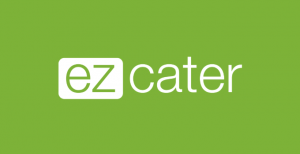 Jim Rand, the catering practice leader ezCater went as far as telling me "catering is the new black," which makes sense for a business catering brand that just attracted a cool $100 million through a Series D investment led by Wellington Management Company. That brings Boston-based ezCater's total investment war chest to $170 million, so I believe it when this 35+-year restaurant veteran says we'll be seeing and hearing more about workplace catering in the near future.
We're bringing you the full story on ezCater and its growth plans in the wake of that big investment in the next Food On Demand e-newsletter. Before then, I wanted to share a little about Rand, whose impressive resume suggests he knows a thing or two about this business—as well as the restaurant industry at large.
Earlier this decade and before Panera Bread was a household name, he was a partner in a franchisee group that grew to 27 Panera locations, including some in our fair hometown of Minneapolis. Spotting an opportunity to grow his business with catering, before the company had its own in-house catering program, Rand devised his own slimmed-down catering menu, hired sales staff and devised a top-to-bottom catering platform that was wildly successful.
In fact, he raised enough eyebrows that Panera brought him in house as its vice president of catering from 2007 to 2016. After building its company-wide catering platform to what it is today, he left for PF Chang's, where he helped the lettuce wrap champs start their own catering program.
Thinking back to some of my company's own catered parties and meetings, there are now more options than ever beyond pizza places, Chinese food and the Aramarks of the world. Looking at ezCater's growth over the last two years, it's hard to argue with that logic—or one of the primary people behind the company's stunning growth and investor attention.
Stay tuned for the full story on ezCater, Jim and the wider, fast-growing world of restaurant catering. In the famous words of Mugatu, catering is so hot right now.