Grocery shopping for the lazy, busy or somewhere in between has never been easier. As my town just outside Minneapolis anxiously awaits a proposed Hy-Vee grocery store, I'm looking forward to the possibilities as the company launches lunchtime and dinner delivery in its home market of Des Moines, Iowa.
Compared to standard grocery stores, Hy-Vee is considered a solid step above, with some locations selling clothing, a vast array of prepared foods, in-store restaurants and increasingly innovative delivery options.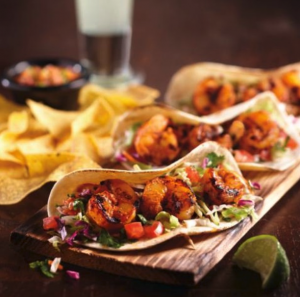 For just $4.99, Hy-Vee's delivery is available at several of the brand's stores with its own Hy-Vee Market Grill-branded trucks, according to a story in the Des Moines Register. From my own experience with grocery delivery—which I loved, but haven't done regularly due to the need to plan several meals far in advance—this mealtime delivery option seems like the perfect solution for somebody like me. And who am I? Apparently somebody who's too busy to order my own delivered groceries, which seems absurd as I type the words.
But I'm not alone. Delivered options like Instacart, Shipt and CobornsDelivers here in the Twin Cities are rapidly gaining steam, but those options along with curbside pickup at the Cub Foods by our office all require the kind of in-depth planning that's so easily skipped when life becomes hectic.
As part of Hy-Vee's plans in my town of Columbia Heights, the brand has brought plans for a separate gas station and food market to the Planning Commission I am a member of. There has been some talk from company officials of adding delivery from that market, too, which would presumably have later hours than the grocery store.
These options could truly fill in the donut hole for grocery delivery, giving last-minute folks an option for better quality food (than fast food) when you just need a meal or two delivered on the spot. I would still prefer scheduling fewer, larger grocery delivery orders, but that requires at least an hour paging through cookbooks, planning meals and adding all the ingredients and other staples to a huge cart.
As we've seen with restaurant delivery, which continues to expand into smaller markets and with new options beyond typical one-meal-from-one-restaurant delivery, there is still a lot of room for progress in the convenience and grocery store world.
Maybe IBM can build a drone that tracks me for signs of hunger and uses my culinary profile to anticipate what I'd like without expending any of my own effort. Life is short, time is precious and sometimes the ultimate luxury is not having to stop, think, plan and shop whenever I'm hungry. Soon we'll all be integrated into the matrix with no errands to run. I believe in this future and, also, I'm getting hungry. I'll just wait right here and see what happens.