In the wake of the ever-growing DoorDash IPO, it's worth taking a look at the big investors who are cashing in on the delivery space. According to finance tracking platform Crunchbase, there's no singular winner in the space.
The closest thing to a big name in the space is the storied SoftBank Vision Fund. The subsidiary of Tokyo-based SoftBank focuses on high-growth and high-impact investments. The firm controls more than $100 billion and has invested in three big-name delivery companies. It invested twice in Uber, three times in DoorDash and twice in GoPuff.
Here's a look at the biggest players in the food-on-demand space: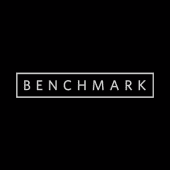 Benchmark
The San Francisco-based venture fund has invested across the technology realm with more than 600 investments almost entirely in software or ecommerce. The latest was Supergreat, a beauty-review platform. It was involved in three rounds with Grubhub and one with Uber.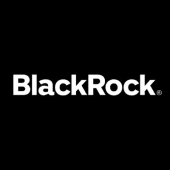 BlackRock
One of the most well-known investment firms in the world, New York-based BlackRock has touched almost every industry at one point or another. The public entity has made one investment in Uber's series D round and once in Postmates' series F round.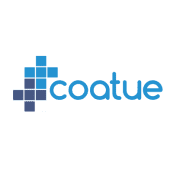 Coatue
New York-based hedge fund Coatue has two offices in the Bay Area and three massive funds. It has invested across the tech landscape with a recent big buy-in for a teen banking startup. The firm got a piece of Uber in a secondary investment market and invested three times in DoorDash's series E, F and G.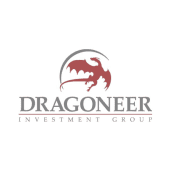 Dragoneer
San Francisco-based Dragoneer Investment Group bills itself as a "long-only" investment firm that makes public and private investments. The firm has been especially active this year, investing mostly in software and ecommerce. Its latest investment went to Olive, a healthcare AI company. It invested in DoorDash's series F and G rounds and also in the secondary market for Uber.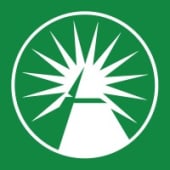 Fidelity
Fidelity, the massive investment, retirement, financial advisory and brokerage firm, started investing heavily in software and technology starting in 2014. It took part in the Uber series D and the series H round for DoorDash.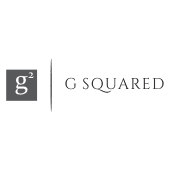 G Squared
The San Francisco-based growth and venture capital firm has invested in a lot of the who's who of Silicon Valley. It has investments in Toast, Lyft, Airbnb, 23andMe and plenty of others. It touched the delivery network twice with a series G investment in Uber and early in Postmates, when it invested in the company's seed round.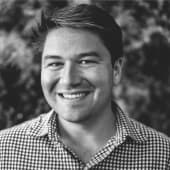 Jack Abraham
One of just a few individual angel investors involved in the delivery space, Abraham has touched a lot of big-name companies early in their lifecycle. He's also the founder and managing partner of Atomic, a venture capital firm with two funds raised. He was a series A investor in Postmates and a series E investor in Uber.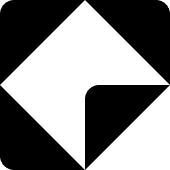 Kleiner Perkins
The Menlo Park, California-based venture capital firm specializes in early-stage growth brands. Since being founded in 2004, the company has raised 18 funds consisting of $700 million in capital. The company was involved in Uber's series D round and invested twice in DoorDash's series B and C rounds.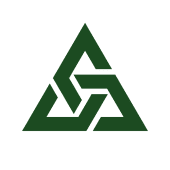 London Impact Ventures
Say "cheerio" to the most-active overseas investor in the U.S. delivery space aside from SoftBank. The London-based venture capital firm has investments all over, including a recent investment in Impossible Foods and in Just Eat, the European delivery firm that just acquired Grubhub. It was involved in Uber's series G round and Postmates' series F round.
Naval Ravikant
Angel investor, Twitter personality, podcaster and co-founder of AngelList, Naval Ravikant joins Jack Abraham as one of the other active individuals in the delivery space. He has also invested in Snackpass and more than 150 other companies in their early stages. He was in Postmate's seed round and was an angel investor in Uber (must be nice).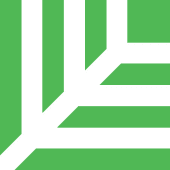 Sequoia Capital
The mighty Sequoia has been a staple in Silicon Valley investing. It's raised 25 funds since 2007. The company was founded in 1972 and has been involved with scores of technology companies. It was in early with Uber's series A and grabbed more of the company in the secondary market. It participated in six rounds for DoorDash's series A, B, C, D, F and G.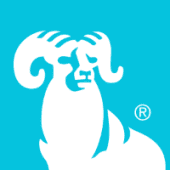 T. Rowe Price
Another of the few public investment firms involved in the space, the financial advisory firm has a massive consumer-facing financial advisory arm. It has become increasingly active in direct investments since the tail end of 2013. It was involved in the DoorDash series G and H rounds and participated in a private equity round for Grubhub.
If you're sensing a theme among all these companies pat yourself on the back. All but T. Rowe Price got a piece of the Uber rocket ship and one other big-name delivery company. There are a lot of other investors, some have been extremely active. AngelPad for one, has been in every Postmates round and 83North has taken many bites of Just Eat.
And while this list is not exhaustive, these are the current who's who of investing in the delivery space.