A DoorDash employee went viral for blasting the company's WeDash program, and the internet snark exploded.
WeDash is a program that requires all DoorDash employees to make a delivery once a month. The program was initially launched in 2013 with all proceeds going to charity, but was paused for the pandemic.
"As the company grew, the founders wanted everyone to experience different parts of the product so we could get closer to all our audiences and understand how the product works," a DoorDash spokesperson told CNN.
Now, it's back for 2022, starting in January, as confirmed by MarketWatch, and at least one high-paid employee is not eager to delivery anyone's dinner.
The employee spoke up about the program on Blind, a site where anonymous employees can dish about their companies that has become a haven for tech-sector drama.
Purported DoorDash employee who goes by "ddasher" wrote,"Mandatory "WeDash" starts from next year. You need to dash once a month. WILL BE TRACKED IN PERFORMANCE REVIEWS!! What the actual f***? I didn't sign up for this, there was nothing in the offer letter/job description about this."
They ended their rant by including their total compensation (TC) of $400,000. Maybe it was the holiday downtime, maybe it was the entitlement, but what followed was a torrent of snark, sass and hilarity. As connoisseurs of snark, we had to pick our seven favorite responses.
1. Shade from Salesforce.


2. Paging Tony Xu… 

3. Some ego from Amazon.

4. What's wrong with gig work? 

5. Shouldn't you use the product?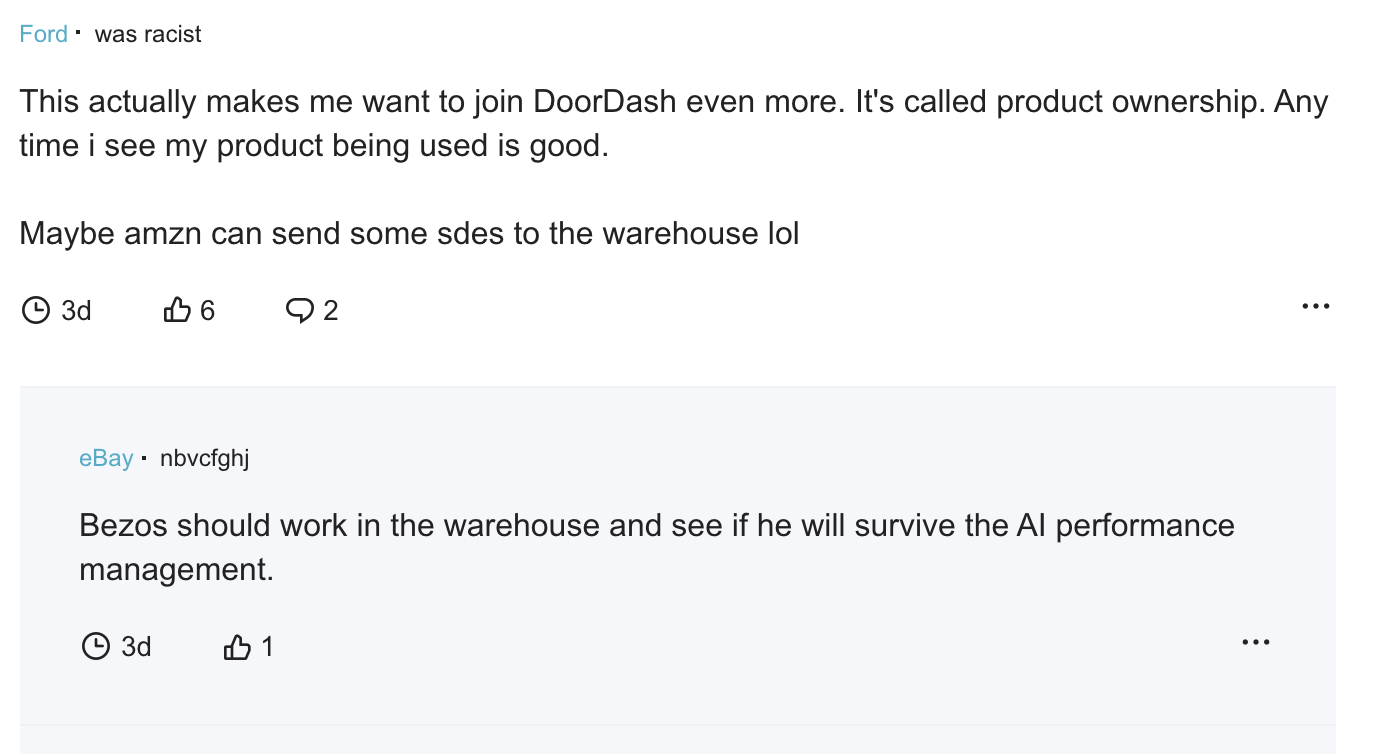 6. WeDash as recruitment tool?
New recruitment technique: I make Doordash orders all day. Whenever a fancy car shows up, I go outside and snap that Doordash engineer.

— erenbali.usd (@erenbali) December 27, 2021
7. Get over it, dude.