ItsaCheckmate is dramatically expanding its feature set with the acquisition of Open Tender, a Florida-based first-party ordering and guest engagement platform. Open Tender provides customizable designs for branded restaurant websites, mobile apps and kiosks.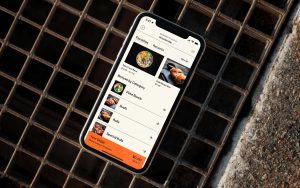 As one of the oldest delivery aggregator and menu management companies in the restaurant ecosystem, ItsaCheckmate follows in the footsteps of other restaurant tech companies bringing more features under their wings.
The company said this acquisition "finally brings a meaningful choice and alternative to legacy first-party vendors" in a press release announcing the move. Checkmate added that its first-party ordering and loyalty features will be a good fit for operators ranging from the largest enterprise chains to mid-market operators seeking a customizable, integrated tech stack "that doesn't require painful long-term contracts."
Order Tender's websites and apps are billed as "every bit as good as those of the largest restaurant brands."
Checkmate founder and CEO Vishal Agarwal said this addition matches a point of view he and his team have had since the beginning, that first- and third-party channels are not an "either-or" conversation, but something that should work together to benefit restaurants.
"With the acquisition of Open Tender, we have expanded our third-party ordering platform to include elegant, seamless and scalable first-party ordering and guest engagement products to help restaurant operators become truly proficient in omni-channel digital ordering," Agarwal added. "This solution now enables the customers to manage their first-party and third-party channels through a single login."
Neil Hershman, CEO and owner of 16 Handles said the combined entity would aid its push for more first-party ordering and a simplified tech stack.
"As a NYC-based frozen yogurt and dessert franchise with over 35 locations and plans to expand coast to coast, we prioritize digital ordering and measure success by our loyalty retention, check size, and overall guest satisfaction," he said. "We have already begun testing the combined solution of ItsaCheckmate and Open Tender and can't wait to roll out the seamless user experience to all of our customers and catering clients soon."
The combined Open Tender and ItsaCheckmate solution is immediately available to Checkmate's base of more than 20,000 existing customer locations.
Last fall, Checkmate partnered with Google to enable delivery customers to order directly from their search results. At the time, Agarwal said it was one part of Google's further push into the digital ordering space with restaurants.
Checkmate is integrated with more than 100 ordering platforms, beyond the big three delivery providers, and has integrations with multiple online ordering platforms in North America and beyond.