Amid ongoing challenges in foodservice supply chains, San Diego-based Galley Solutions raised $14.2 million through a Series A to help the cloud-based inventory, ingredient and food costing platform expand its sales and engineering teams.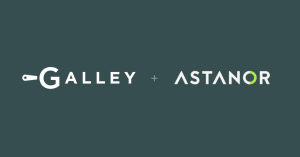 This latest funding round was led by Astanor Ventures, an impact investment fund focused on food systems and sustainability. It also included participation from existing investor Zetta Venture Partners.
Galley Solutions bills itself as a food tech software platform that enables food business operators to make more profitable decisions with clean recipe data, predictive purchasing, smart inventory, and accurate production planning. The software is built upon an open API food data model, providing clients with a user interface to make culinary operations faster and easier, with claims of reducing stress, waste and labor in kitchens.
"Astanor is pleased to support Galley Solutions' unique approach to drive change by focusing on a diverse set of menu and kitchen efficiencies," said George Powlick, partner at Astanor. "Galley's mission is deeply aligned with Astanor's to affect measurable and positive systemic change in the food system."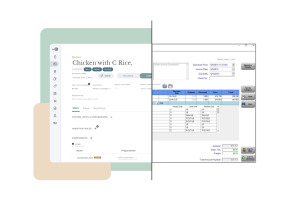 "Galley has earned its privileged market position. From day one, [brothers-in-law] Benji and Ian have leveraged their unique domain expertise to build the only food data platform that customers can rely upon to power their business, without interruption," said James Alcorn of Zetta Venture Partners. "Leading cloud kitchens that choose Galley, like DoorDash, and foodservice titans, like Aramark, have been rewarded with market share. As a result, Galley's own business exhibits best-in-class revenue growth, retention, and profitability."
An estimated 30 to 40 billion pounds of food waste is generated each year in restaurants and institutions in the United States, and nearly 10 percent of all food purchased by restaurants goes to waste before reaching the end customer. Galley Solutions users manage to cut their food waste by an average of 25 percent, and 70 percent report a reduction in overall stress as a result of the organizational and efficiency gains created by its software.
"The standardization of food data into a universal language is the next major technology shift that's changing how food is planned, prepared, and profited from across the industry," said Benji Koltai, co-founder and CEO of Galley Solutions. "Galley is driving this transformation and the advancement it enables, like automating purchasing, real-time food costing, collaborative R&D, and streamlined communication across teams and locations."
Galley Solutions' subscription revenue grew 280 percent in the past year, and Q1 of 2022 saw a 146 percent net dollar retention. Galley Solutions' customers DoorDash Kitchens, Thistle and &pizza. Its customers have collectively raised more than $10 billion in funding.
"We're thrilled to draw from Astanor's experience as a leader in food sustainability and technology," said Ian Christopher, Galley Solutions' co-founder and COO. "Together, Galley is better positioned to help more food businesses get smarter and more precise about how they manage and produce food responsibly."