Blaze Pizza, a fast-growing, fast-casual franchise, has chosen Qu's unified commerce platform to support continued rapid growth and innovation across its more than 300 locations in the U.S. and Canada.
The California-based brand said Qu's cloud-native system will help its restaurants improve order accuracy, ease kitchen fulfillment and reduce the cost of labor and food waste.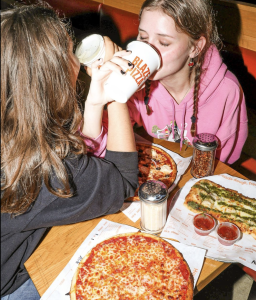 Blaze said the aforementioned advantages, along with extensive data collection, will allow for greater cost savings and a better user experience, ultimately supporting Blaze's plans for rapid growth.
The announcement was made at the Cota Connect summit in San Francisco, hosted by Qu investor Cota Capital.
Qu will support Blaze's plans for aggressive expansion over the next 5 years with the solid, unified data foundation and effortless user experience on the front-end, both necessary to scale rapidly and stably.
The decision to begin a system-wide rollout of Qu's platform was finalized after the overwhelming success of an extensive pilot program involving numerous corporate and franchised locations.
"The advanced and forward-looking nature of Qu's cloud computing and real-time access to data makes it so much easier to get a holistic view of our operations and efficiency", said Beto Guajardo", CEO of Blaze Pizza. "We've already seen a marked improvement in revenues and guest experience through fewer lost orders and higher order accuracy."
As the complexity of Blaze's restaurant network grows, Qu will assist in stabilizing system-wide operations with single-menu management across all channels, data normalization, price customization, and a centralized administrative portal for more efficient enterprise control.
Blaze's franchisees, management, and corporate staff can now access sales, inventory and labor data at the store level, across custom groups, and across the entire brand network through the Notify app, which includes AI-based alerts tied to sales, labor, inventory and other criteria.