If you've never been a delivery driver, gig worker or independent contractor, the idea of instant payments might not hit your radar, but waiting for cash has a huge impact on workers where the pay is inherently unpredictable. As the labor crunch persists, restaurants, retailers and some delivery providers are using new services to speed payments to boost employee attraction and retention.
The labor market has been tightening for years, and several companies have sprung up in that time to give employers an affordable way to pay their employees quicker, including Minneapolis-based Branch, which has raised more than half a billion dollars. That investor haul includes a recent, $75 million Series C, partially driven on interest from quick-service restaurant brands and delivery providers built upon gig-style, non-W2 drivers.
Founder and CEO Atif Siddiqi said Branch's metrics show employees staying 60 percent longer with its client companies, compared to those that have never downloaded its app, which is free for employers and employees.
Some of the company's biggest customers include Domino's, Jimmy John's and Taco Bell, as well as Walmart, which works with Delivery Drivers Incorporated for its Spark crowdsourced delivery program.
There are HR benefits for the companies adopting Branch, but it prefers to highlight what quicker payments and ancillary financial services can do for the workers at those companies, who are typically in lower income brackets.
"In the QSR restaurant space we knew there were a lot of lower- to moderate-income workers where, if you helped them with their cash flow, it would really help them with their lives," Siddiqi said. "Very early on, it was working with the franchisees in and around that space and, what's been great, since then we've been able to add on a suite of services that also serves on the delivery side."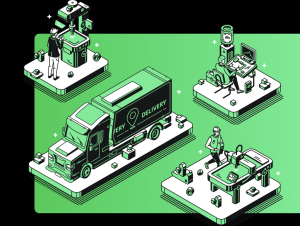 Those delivery-specific products include cashless tipping, mileage reimbursement and other one-off employee payments that eliminate the need for restaurants and delivery providers to carry extra cash on hand or go through additional payroll steps to get employees paid instantly. The CEO calls it "streaming pay," which can be nearly as quick as once a delivery or "unit of work" is completed.
In the franchised restaurant space, some 30 to 40 percent of employees are still getting paper checks, Siddiqi claimed, which can cost employees money to access, depending on where they go to cash paychecks. With Branch, employees are given a card and explained that this is a fee-free bank account they can use instead of spending money to cash their checks.
Branch doesn't explicitly charge employees or employers for its service, but the company makes money on what the company calls "interchange," any time a worker wants to spend with their virtual or physical debit card. The company also collects a fee if a worker wishes to send money to another debit card, similar to Venmo or Zelle. One in four employees make Branch their primary account and continue banking with the provider.
In an effort to enhance its own stickiness and further improve the financial health of its customers, Branch provides tools to help people understand their own cash flow, launch savings goals and unlock financial rewards at places they're already spending money, including Chipotle.
Restaurants or other merchants are not required to make any changes to their tech stack or payroll/accounting software to implement the service.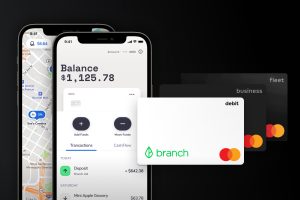 Outside of restaurants or delivery, Branch has looked at other employment sectors dominated by independent contractors, including trucking and freight, where independent contractors can wait as long as 60 days to receive payment—along with significant expenses like fuel for trucks.
Asked why Branch has received so much investor interest, Siddiqi said solving such an acute pain point in the restaurant and delivery spaces is the foundation, but also being "upstream to a recurring deposit" and all of the financial data collected about money coming and going unlocks a "data set that's really important…around employment data" suggesting additional ways of monetizing its service.
"If you think about this demographic, some of them may not have credit or a traditional FICO score, so by looking at their cash flow and employment data, we can provide them fairly priced financial services along their lifecycle of employment," he said.
Because workers have more choices than ever in this period, especially in the gig economy, Siddiqi said offering contractors and employees greater flexibility can have a big impact on retention, reduced hiring costs and worker satisfaction.
"Financial wellness of employees is proven to really have an impact on the bottom line when it comes to the retention and even attraction of talent," he added. "One of our investors is Indeed, and…they've looked at stats where companies that have listed faster payments to their workers, like after they complete a shift, have seen an increase in willingness to apply when that is listed in job posts."