While we're hopefully past the worst of the pandemic shortages and hoarding, FreshRealm is betting restaurants still have a lot to gain by packaging cook-at-home meals that can either be sold individually or as an up-sell for customers already dropping by to pick up traditional, fully cooked takeout orders. Offering a full spectrum of options, from traditional meal kits that need full assembly down to less intensive options where you just cook the protein or heat the meal back up in an oven—all the way down to TV-dinner-style meals that just need a minute or two in the microwave, FreshRealm sees this new category as a $40-billion opportunity, if not larger, as basic logic suggests we're all getting tired of so much home cooking.
Founded in 2013 by CEO Michael Lippold, a Californian with a background in produce and quantitative hedge funds, his experience included years studying the fresh food world that he began to see as a huge opportunity to give consumers new formats of convenient food that also includes some home cooking at a variety of ambitions and skill levels—while bringing restaurants along for the ride.
Quick to correct "meal kit" to "meal solutions," Lippold's company is a three-part model focused on development, including the culinary work of sourcing ingredients, along with off-site assembly to take higher-cost labor out of the restaurant, along with logistics that he described as a "horizontal integration" to connect restaurants with customers longing to learn how to cook their favorite meals at home.
On one hand, the meals could be something the restaurant stocks and sells in store, including to customers already coming in to pick up a prepared meal. "Want to add-on dinner for tomorrow, too?" the hypothetical sales pitch goes. If successful, that could be a significant add-on for restaurants desperate for volume during this ongoing pandemic. Picturing that offering for QSR-style restaurants with drive-thru lanes could be a major incremental opportunity, the CEO said.
At its four facilities across the country, Riverside California; Indianapolis; Jacksonville, Florida; and Philadelphia, FreshRealm focused on building what it calls a "national standard ingredient set" that Lippold said includes everything from pasta, sauces, and spices down to raw proteins. He's looking for the best-in-class options in each instance. With those partnerships and highly efficient manufacturing and supply chains, the company works with restaurant operators to recreate their meals and repackage them in a variety of formats from low effort all the way up to aspiring Bobby Flays.
Whether it's ready-to-heat or ready-to-cook, its meals aren't just approximates of the in-restaurant experience. If a restaurant client insists on a specific protein supplier, for example, FreshRealm will work to bring that supplier under its own tent to ensure at-home meals are no different than what the customers are used to eating inside the restaurant.
The company sees grocery stores as a major opportunity, both for restaurant partners as well as its in-house Cookery Complete-branded meals that are now available in Giant Eagle grocery stores along the East Coast. Marking a notable milestone in the third-party delivery realm, Cookery Complete meals are now also available for delivery through Grubhub and DoorDash through a partnership with CloudKitchens, one of the country's largest ghost kitchen operators.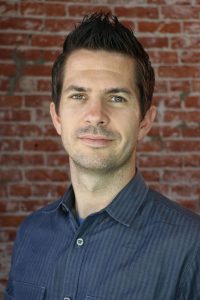 "This channel for us is small, but I think it's a really interesting path going forward," Lippold said about its pilot program with two of the largest third-party delivery providers. "What we are doing is leveraging the CloudKitchen infrastructure, and we have a facility in Riverside that travels to CloudKitchen. You go on DoorDash and order and, in this experience, you get the benefit of having a cook-at-home, really convenient meal delivered right to your house."
Asked how his company's "meal solutions" could succeed where national meal kit brands like Blue Apron have struggled, Lippold stressed that COVID-19 has so drastically shifted consumer habits that, in this new era, this solution could see an explosion mirroring the dramatic uptick in meal and grocery delivery volumes.
"All of a sudden, boom, out of nowhere people want this new idea of convenient, cook-at-home solutions," he said. "We have just accelerated that five-year move to happen literally overnight," adding that the restaurant channel, in particular, was pushed up due to the pandemic.
While many restaurants have come to FreshRealm for the first time during the crisis, Lippold said that most aren't viewing at-home meals as a stopgap, but are actually viewing these off-premises meals as a significant part of their future, beyond the crisis.
Once the meals are sourced, packaged and ready for sale, the final step of the process is commercialization, which includes looking at the full spectrum of places to sell the meals, from the restaurant of origin all the way down to convenience stores, which would be hugely beneficial to workers getting off a late shift after restaurants and takeout places have closed.
For restaurants, a major part of the secret sauce is the labor savings by outsourcing ingredient gathering and production to a large-format assembly facility that FreshRealm says is much less costly than using kitchen staff to assemble the meals.
"If you take what our cost of labor is to produce … versus their cost of labor in the store to produce the same thing, our cost is going to be meaningfully lower, because that's what we do. We run production lines and they're efficient—we manage every second along these lines," Lippold said.
He added that restaurants that realize they have a good brand, have dominance in a given market, have a great customer reputation and are really good at designing meals have a leg up in considering these new incremental opportunities.
"The groups of people that accept the reality that our world has changed, I think, are going to be the ones that are successful," he said. "I'm not throwing this out there often, but I think the category is very large and we could debate, you know, is it $20 billion or $30 billion or $40 billion or $50 billion—in my mind, it's tens of billions of dollars."