DoorDash, the leading U.S. third-party delivery provider by market share, has entered into an agreement with Square to buy its Caviar delivery brand for $410 million in cash and DoorDash preferred stock. This huge acquisition underscores DoorDash's recent gains in market share and brings a new delivery platform under its umbrella with a generally positive reputation among restaurant operators. 
Caviar's complementary geographic footprint provides DoorDash with a significant number of new and unique customers, whom DoorDash said will benefit from an even broader set of merchants. Furthermore, DoorDash said it will benefit from Caviar's technology and staff. The Caviar team, including Caviar Lead Gokul Rajaram, will join DoorDash once the acquisition closes.
The transaction continues to build on the partnership between DoorDash and Square. DoorDash is currently integrated with Square for Restaurants point of sale, which streamlines the acceptance of online and in-person orders for merchants, and in the second quarter Cash Boost partnered with DoorDash to provide instant rewards when customers use their Cash Card at DoorDash.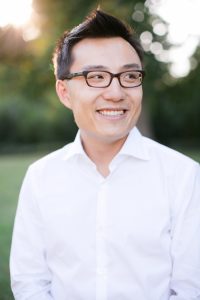 "Today's announcement is another important step forward on our mission to empower local economies," said DoorDash CEO Tony Xu. "We have long-admired Caviar, which has a coveted brand, an exceptional portfolio of premium restaurants and leading technology."
Jack Dorsey, CEO of Square, said: "We are increasing our focus on and investment in our two large, growing ecosystems—one for businesses and one for individuals. This transaction furthers that effort, and we believe partnering with DoorDash provides valuable and strategic opportunities for Square."
So far, Square investors are spooked, with its shares dropping from the low- to mid- $80s down below $70/share on the news. The transaction is subject to certain closing conditions, including regulatory approvals, and is expected to close in 2019.
This deal comes amid intense speculation in the U.S. delivery market, with Uber recently going public, Postmates intending to go public as rumors swirl about being acquired instead and indications that Grubhub may jump back into the M&A game with additional acquisitions in the coming months.