Deliveroo, one of Europe's largest restaurant-delivery services and one which is backed by an investment from Amazon, announced plans to go public on the London Stock Exchange in a listing that "could value the British food-delivery firm at around $7 billion and mark the biggest new share issue in Britain in three years," according to Reuters. Other publications have said its valuation could hit $10 billion.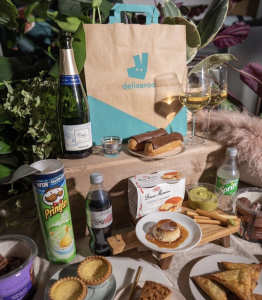 In a press release, Deliveroo said the move underscores its long-term commitment to London "underscored by the company's role in supporting 47,000 jobs in the U.K. since launching in 2013." Initial plans include a time-limited, dual-class share structure that enables the company to continue its focus on "ambitious long-term growth plans."
As part of the filing, Deliveroo reported it was profitable for more than six months during 2020, although the company reportedly lost $309 during the full year. The company added that its public offering will help it deliver on its growth plans "to become the definitive online-food company."
For the remainder of 2021, Deliveroo said it is focused on growth, including expanding its Editions delivery-only kitchens; expanding on demand grocery; extending its Plus subscription service, bringing this to new geographies; and offering its Signature service to restaurants, enabling customers to order delivery via restaurants' own websites. The company will develop new tech tools to support restaurants, to provide riders with more work and to extend choices for customers, bringing them food from more restaurants than ever before.
Deliveroo is expected to adopt a time-limited, dual-class share structure to provide Founder/CEO Will Shu with the stability to make decisions to enable the company to execute on its long-term strategic vision in order to create long-term shareholder value. Such structures involve two different classes of shares with differential voting rights and are currently commonplace on exchanges in the U.S. and Hong Kong, as well as within Europe.
Back in August of 2020, Amazon led a $575 million funding round that gave the Seattle-based e-commerce giant a 16 percent stake in the company. At that time, six months before the start of the pandemic, the company's valuation was approximately $3 billion.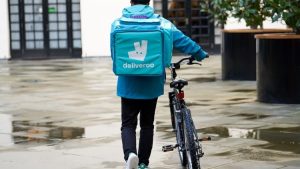 Shu said: "Deliveroo was born in London. This is where I founded the company and delivered our first order. London is a great place to live, work, do business and eat. That's why I'm so proud and excited about a potential listing here. At Deliveroo we want to be the definitive food company, bringing consumers the best choice of foods, giving restaurants new opportunities to grow their businesses, and providing riders with great work. We are always focused on developing the best proposition for consumers, restaurants and riders and look forward to bringing our service to new parts of the U.K. as we continue to grow.
Deliveroo's shares will not be offered or sold within the United States.