Hot off the wire is news that Boston-based ezCater has acquired Monkey Group, an enterprise software and training company that's the developer of Monkey, a cloud-based platform for takeout, delivery and catering. According to ezCater, this acquisition marries the world's largest online catering marketplace with what it calls the world's most popular catering management software.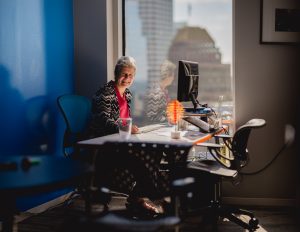 As part of its release on the acquisition, the company added that more than 60,000 restaurants and caterers are already using its platform to grow and manage their catering business. In addition, more than 8,000 currently use Monkey to manage their off-premises channels. As a combined entity, the integrated marketplace and software platform is intended to provide restaurant operators with best-in-class catering software, expertise and data—including POS integration to smooth the process.
"ezCater's and Monkey Group's strengths line up exceptionally well," said Stefania Mallett, co-founder and CEO at ezCater. "Combining Monkey Group's industry-leading offerings with ezCater's nationwide online marketplace, expert marketing engine, and API-first platform results in faster, more profitable growth for restaurants."
Erle Dardick, founder and CEO of Vancouver-based Monkey Group, added, "Our customers tell us they want more orders, and ezCater's marketplace drives growth for so many restaurants. We're thrilled to join forces to help foodservice operators thrive even more."
At present, Einstein Bros. Bagels, McAlister's Deli, Moe's Southwest Grill and Schlotzsky's use both platforms.
"We have partnered with both ezCater and Monkey Media for years, and each individually has been integral to the strategic growth of our catering business," said J. Brandon Turner, CFO at Coffee & Bagel Brands, owners of Einstein Bros. Bagels andCaribou Coffee. "We look forward to seeing what these companies can do together to unlock further catering growth for us."
Click HERE to check out our previous profile of ezCater and its CEO Stefania Mallett.