Wyndham Hotels & Resorts has partnered with DoorDash to offer hotel meal delivery in more than 4,000 cities across the U.S. and Canada. To juice the launch of this co-branded promotion, hotel guests will get free delivery on all DoorDash orders, while also receiving Wyndham Rewards points as a bonus with the order.
Customers new to DoorDash can also get $5 off their first order, in addition to free delivery, with the use of a promo code (WR5).
Matt Rotella, DoorDash's head of corporate development, said the Wyndham partnership was its first within the hotel space, and that the deal was part of its commitment to "meeting our customers wherever they are."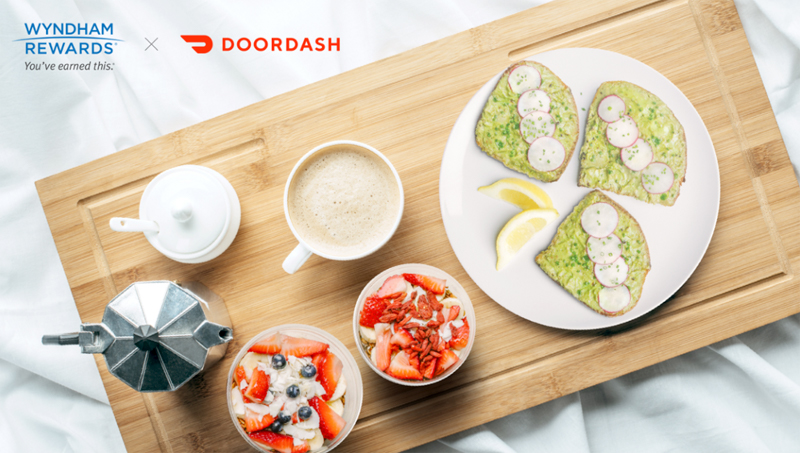 "As champions of the everyday traveler, Wyndham is continuously looking for new and innovative ways to enrich the guest experience at our hotels," said Eliot Hamlisch, senior vice president, Worldwide Loyalty and Partnerships. "With its best-in-class selection of restaurants and a rapidly expanding footprint, DoorDash enables us to provide an unparalleled array of in-room dining options. It's a huge win for hotels as well as Wyndham Rewards members."
Wyndham is a giant hotel parent company with 20 flags, including Days Inn, Super 8 and La Quinta.
This isn't the first such partnership between third-party delivery providers and the hotel world. Back in 2017, the InterContinental Hotels Group inked a partnership with OpenTable for restaurant table reservations and ordering delivery to a hotel room through Grubhub.