After losing $968 million last quarter, Uber delivered improved first quarter earnings with a net loss of $108 million that was, as CNBC put it, a "tremendous improvement" from the fourth quarter of 2020 with delivery revenue up 28 percent over the Q4 2020 and 230 percent year over year.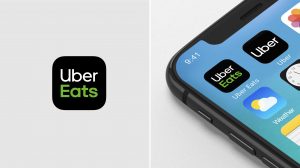 As the world begins moving around again, the San Francisco-based ride-sharing and delivery giant's gross bookings grew 24 percent over the year to $19.5 billion with mobility gross bookings of $6.8 billion and delivery gross bookings of $12.5 billion, which were up 166 percent over the previous year, as the pandemic continued skewing the company's financial results.
Its results benefitted from $1.6 billion earned from selling ATG, its self-driving subsidiary, but were reduced by a $600 million charge attributed to "the resolution of historical claims in the UK relating to the classification of drivers." Uber's delivery adjusted EBITDA of negative $200 million was down $55 million over the previous quarter, but up $113 million over the previous year's results.
The company is still sitting on $5.7 billion in unrestricted cash, cash equivalents and short-term investments, meaning that posting yet another quarterly loss will not negatively impact the company's ramp-up plans as it expects its ride sharing business to pick up as the pandemic recedes in North America.
"Uber is starting to fire on all cylinders, as more consumers are riding with us again while continuing to use our expanding delivery offerings," said Dara Khosrowshahi, CEO. "We will continue to innovate and find new ways to deepen engagement with our customers, as the only global platform that helps you go wherever you need and get whatever you want."
Diving deeper into Uber's delivery business, its gross bookings of $12.5 billion represented a 24 percent jump over the previous quarter and 157 percent higher than the previous year. The U.S. and Canada, in specific, were up 179 percent for the year, with Latin America up 144 percent and the Asia and Pacific regions up 87 percent compared to the previous year.
Uber reported that its new verticals category within delivery—comprising non-food items such as delivery, convenience and alcohol, reached $3 billion in gross bookings. While that's a comparatively small number, that's a 77 percent quarterly increase the company attributed to geographical expansion, strong customer demand and the completion of the Cornershop acquisition in Mexico.
In reporting adjusted EBITDA that was $55 million lower than the fourth quarter of 2020, Uber pointed to the consolidation of Postmates, investments in new verticals including the acquisition of Drizly, and ongoing investments in courier supply during March.
Merchants on the Uber delivery platform have exceeded 700,000, with actively delivery merchants on Uber Eats up 76 percent compared to the previous year, with notable additions including MrBeast Burger, Applebee's Cosmic Wings, Smoothie King, and non-food merchants including Rite Aid and Gopuff.
Compared to investor expectations, Uber "beat estimates on the top line and dramatically improved its net losses in the first quarter but missed on revenue," according to CNBC. Shares initially gained after the news, but then dipped from the upper 50's down into the mid 40's per share in the days following the announcement.
"We outperformed both our gross bookings and adjusted EBITDA outlook, with mobility trends improving through the quarter and continued elevated growth for our delivery business, combined with disciplined operational execution," said Nelson Chai, CFO. "Uber is very well positioned to drive long-term value, with improving EBITDA performance, significant liquidity, and increasingly valuable minority investments."