Zipline, a recognized leader in drone delivery services, continues to gain momentum in the food industry, inking recent partnerships to bring instant home meal delivery service to the U.S. 
This includes teaming up with Seattle-based Pagliacci Pizza to deliver pizzas via air. The two worked together to create a custom-designed pizza box, which lets each droid fit two 13-inch Pagliacci pizzas as well as side dishes. 
The service is made possible through Zipline's latest models, the Platform 2 "Zips", fully autonomous delivery drones that fly more than 300 feet above the ground and are nearly silent. When the drone arrives at its destination, it hovers at that altitude, then maneuvers down a tether, steers to the correct location and gently drops off the package. Items can be dropped in areas as small as a patio table or the front steps of a home. Zipline claims the service is seven times faster than traditional automobile delivery.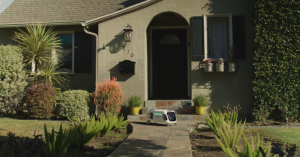 "Zipline's instant delivery solution is faster, more convenient and better for the environment than traditional automotive delivery," said Irene Scher, senior vice president of U.S. go-to-market at Zipline
Each drone has a 10-mile service radius and can carry up to eight pounds. Drones can also fly up to 24 miles one-way from dock to dock, charging at each dock before picking up its next delivery. 
The company states it "seamlessly integrates with a current operation" equipped with software that works with third-party management and ordering systems. An app is also available for order tracking from start to finish.
For Pagliacci Pizza, the venture into drone delivery aims to accelerate its business during its peak lunch and dinner rushes. 
"We want to make sure that when people order from us, they get their food as quickly as possible and while it's still hot," said Matt Galvin, co-owner of Pagliacci in a statement.  
In an interview with the Seattle Times, Galvin said the drones will allow for faster delivery and wider reach than possible with the chain's driver fleet of 250, and that he does not expect the process to increase delivery fees. 
"Many of the addresses around our locations are hard for our drivers to reach," said Galvin. "Either they're too far away or they're difficult to get to, and this [drone delivery] affords us the opportunity to easily do that," Galvin told the Seattle Times. 
The move also compliments the pizza hubs effort in taking steps towards sustainability.
"Over a decade ago, we committed to sustainability by taking bold steps to reduce our carbon footprint, including purchasing green power, buying locally, and developing robust composting programs. As we work toward carbon neutrality, Zipline's drones will enable us to scale our deliveries sustainably with up to 97 percent fewer emissions than cars," said Galvin in a statement.
But when it comes to on-demand delivery, pizza is not Zipline's first partner in the food market. In March, the company teamed up with Sweetgreen to eventually offer autonomous delivery in the U.S. 
The exact date when Pagliacci Pizza and Sweetgreen deliveries will hit the air is yet to be determined. Zipline is currently testing 10,000 high-volume flight tests using about 100 drones this year, and the first customer "will follow shortly after that."
The Pagliacci announcement comes adjacent to two other partnerships, including with GNC to deliver wellness products in Salt Lake City and Associated Couriers to deliver prescriptions and medications to long-term healthcare facilities in Long Island. 
In addition, several businesses across the healthcare sectors have already signed on to use Zipline's home delivery service. Such as the Michigan Medicine, MultiCare Health Systems, and Intermountain Health.
Zipline has also been making aerial deliveries for the Government of Rwanda since 2022—the company's first customer— providing last-mile delivery to homes, hotels and health facilities in Kigali and elsewhere in the country.