Pepsi is getting into the virtual restaurant scene with Pep's Place, its first virtual restaurant brand that's part of an initiative highlighting how beverages can become a larger part of the restaurant delivery experience and how certain foods pair well with its wide range of soft drinks.
The most tangible component of the company's "Better with Pepsi" campaign that launched in tandem with the May debut of Pep's Place in a handful of U.S. markets, Pep's Place gives consumers the chance to select their Pepsi beverage of choice and pair it with what the company calls "curated food items based on that beverage, to enhance the overall meal experience."
Select locations of Pep's Place are already up and running, and delivery is available through PepsPlaceRestaurant.com and major delivery providers including Uber Eats, DoorDash and Grubhub.
Beverage choices include many of the standard Pepsi staples, from straight up and Diet Pepsi to Pepsi Wild Cherry and Pepsi Mango. Food choices include cheeseburgers, buffalo wings, Cajun chicken and chopped pork sandwiches, spare ribs and chicken caesar salads. Sides include mac and cheese, broccoli and Lay's potato chips.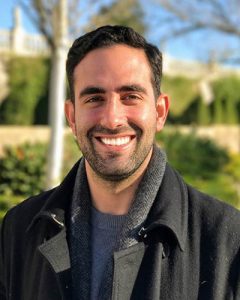 Pep's Place is only a temporary initiative open for the next 30 days, intended to give customers the chance to experience the Better with Pepsi campaign in person for themselves, rather than through a marketing message they only see or hear about in the words of André Moraes, senior director, marketing at PepsiCo.
PepsiCo also partnered with Famous Dave's to operate Pep's Place virtual restaurants out of a handful of Famous Dave's locations for a limited period of time.
Moraes said the campaign is the result of months of work with the company's food scientist, marketing and culinary teams that dove deep into the weeds researching the ingredients in Pepsi's many variants, the effects of carbonation and what foods paired well with specific soft drinks.
"As a whole, we are very thoughtful in what we approach our restaurant and hospitality partners with," he added. "This is the next step in showcasing that, and there's a real intentionality behind how we approach beverages and food and that pairing across our portfolio."
Moraes said the company is actively moving into the virtual restaurant space, and noted that the company is "extremely interested" in not only understanding the space and how its restaurant partners can take advantage of these new-format opportunities, but also how they can use ghost kitchens and virtual restaurants to delivery more immersive experiences to at-home diners as more of the industry shifts to delivery and takeout experiences in the coming years.
At present, he said only about 20 percent of off-premises dining occasions include a beverage, meaning that restaurant operators have an enormous opportunity to grow volumes and boost profits, while simultaneously giving customers a more pleasurable at-home experience.
Click HERE to find your nearest Pep's Place location.