Last fall we brought you the story of Bite Squad buying 17 regional restaurant delivery providers in one fell swoop. Six months later, the Minneapolis-based third-party delivery service has completed another round of acquisitions that expand its footprint in Mississippi, Florida, Texas and North Carolina.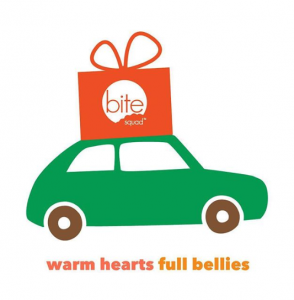 In an interview with Bite Squad co-founder and CEO Kian Salehi last year, he suggested the brand has the financial backing and growth plans to continue growing through mergers and outright acquisitions far into the future.
Starting with Florida, Bite Squad acquired Zipit out of St. Augustine, Florida. The new service will offer delivery from more than 30 local restaurants at launch, on May 22. Bite Squad currently operates in more than 40 metro areas in the United States, with St. Augustine joining the 20+ cities the company serves in Florida.
The company has been working with the Zipit team to transition their local operations to the Bite Squad platform, with enhancements including the brand's highly regarded consumer app and live order tracking.
"Zipit customers can expect the same great service, but with the added benefit of our advancing technology," Salehi said. "Our delivery model helps ensure that customers' food arrives in the best possible condition."
Bite's other Florida acquisitions include Takeout Hero in the Lakeland, Winter Haven and Plant City markets including more than 100 area restaurants at launch. As part of the launch, Bite Squad is offering customers free delivery to try out the service.
Along the Atlantic coast of the Sunshine State, Bite Squad also acquired Chow Cab, expanding the brand into Palm Beach Gardens, Jupiter, Stuart, Port St. Lucie, Palm City, Vero Beach and Daytona Beach, among others. On the Gulf side, it also acquired Naples Express Meals to expand in the greater Naples area.
In Texas, Bite Squad purchaseD Gulf Stream Delivery in the Corpus Christi market. Rounding out the buying spree are the acquisition of Boonetakeout.com in North Carolina and City-Spree in Southaven, Mississippi.