In recent years, restaurants have continuously added new sales channels and delivery methods to keep up with consumer demand and ordering preferences. But with that, many have struggled with data issues and system misalignments.
The "How Solving the Data Problems of Today Sets the Foundation for Innovations Tomorrow" panel at the 2023 Food on Demand Conference dove into what investments restaurants are making to reduce these issues.
Innovation vs. foundational 
Kicking off the conversation, moderator Darien Bates CEO of Fourtop Solutions posed the question, "Around all the innovation and adoption of technology that we've gone through, how have we both adopted this innovation and also what are we dealing with because of that?"
Bates referenced a 17-year chart of some up and down pinpoints, but also overall stark growth, while verbally citing several points in history that resembled the incline—such as after the dotcom boom and bust, and the subsequent growth of technology, into where it is today.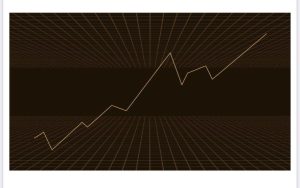 "Innovation is highly dependent on the levels of maturity across the brands in your portfolio, said panelist Garret Fadden, VP of retail IT systems at Focus Brands. "There's a difference between innovation and foundational work."
"Go back five, six years we've rolled out cloud POS in 2,500 locations, we launched online ordering platforms, loyalty programs, but also created a lot of data that we now have access to," he said.
On critical investments in 2019 ahead the pandemic, Tyler Kraemer of Penn Station East Coast Subs said a big part was fast-tracking web ordering. Yet he reflected on the challenging and expensive process during that time period of integrating a cloud-based system brand with a server-based system.
"We wanted to bring both brands up on the same platform, so about a million and a half dollars later, we brought a 75-unit chain with integrations to the same platform," said Kraemer.
Turning to a restaurant technology provider's perspective, Bates asked Amir Hudda of Qu what he saw in terms of people making decisions about their investment to keep business going.
"We started this journey about five years ago. Innovation for us was the number one priority from day one because we thought of it as foundational. As a relatively new provider of technology for restaurant brands, we grappled with that a lot, we saw how difficult it was for people to make decisions about changing their POS…people talked about it as if it was a heart transplant," said Hudda.
The reason, "they thought of the POS as the center of the universe" but "the POS is a way to take an order and how brands were taking orders was changing very rapidly because we as consumers were forcing them to meet us when and where we want food," he added.
"Think about four, five years ago very few brands were doing 40-50 percent of their orders on digital. Today, that is a reality."
Grappling with today's data issues 
With the POS today generating multiple pinpoints of data from various channels, integrating with third-party delivery, digital ordering channels —to name a few—and reconciliation happening in reporting tools, Bates asked where panelists see the biggest impact of data issues today in their organizations.
"I think the most recent case of this really for us is the reconciliation with third-party" and the "unintended consequences of the situation," said Kraemer.
"A lot of the 'you don't know what you don't know' until it hits you in the face," he added referencing a recent situation where East Coast Subs had to give back to franchisees when an issue was discovered.
On how to successfully reconcile data, Hudda said "it starts with making sure that you build from the inside out, making sure the menu is driven from one place into all your order channels," he said discussing Qu's platform.
"You shouldn't have to make price changes or rudimentary changes in every single order channel…that should be all in one place which is the problem that we started to solve and have solved."
Fadden adds the goal should be eliminating manual touchpoints.
"We think that there's some core elements that go into innovation right now, especially when it pertains to data, when we think of API's, algorithms, automation and at some point, this magic door of artificial intelligence," he said.
AI innovation 
"For us I think we have a great opportunity, where it [AI] can give me next steps when it detects that we didn't pull the same amount of provolone out of the cooler, or are you portioning heavy…when it's asking those questions because the operator doesn't have the time through that," said Kraemer.
For AI, there's opportunity to "take a lot of repetitive, redundant takes, business management tasks, out of the hands of the operators wherever possible, and allow them to focus on the execution, serving the guests and doing things that can be only done within the four walls of the restaurant," added Garrett.
.