Pret a Manger, the London-based convenience chain known for its upscale sandwiches and coffee, with a big presence along the U.S. East Coast and Chicago, is moving deeper into delivery due to high customer demand as the COVID-19 pandemic persists.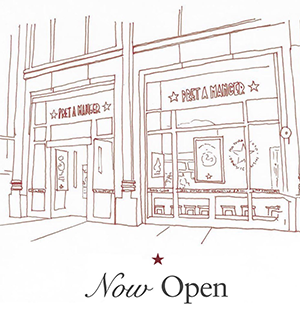 After recently launching U.S. delivery service through Grubhub, Pret's delivery sales have quickly grown to 10 percent of the brand's overall mix. Pret a Manger U.S. President Sarah Lee said even though delivery is a lower margin channel, high customer demand for delivery "no longer makes it an option to not participate."
With catering demand decimated due to lockdowns and current work-from-home trends, Lee added that the company has repositioned its catering program to offer family-friendly group meals, lunch kits and snack boxes through its Pret At Home offering. The company has reduced home delivery minimums for these orders to $30—down from $75. Customers ordering through Grubhub have no order minimums.
Pret closed all 86 of its U.S. shops from March 17 through April 27, and in the subsequent weeks it has been slowly reopening locations, and offering a limited range of food. As of June 9, 20 of its New York locations and two in Washington, D.C., have reopened, primarily with delivery service. At present, 71 of its U.S. locations remain temporarily closed, but Lee said, "We expect to continue to reopen shops in waves throughout the summer."
Noting that closing locations was "not a decision we have taken lightly," Lee said that leaning on its takeout business is helping the company gradually reopen the rest of its locations. New protocols include no more than six customers inside at one time and tape outside to maintain six-feet distances for customers waiting to enter.
Customers can only pay through contactless sources, such as the Pret App, Apple Pay or credit cards. All customers will be required to wear face masks while inside the store.
With the company's expectation that traditional catering will further slow as delivery demand rises, Pret is currently exploring "dark kitchens" to support this change in its ordering patterns.
Lee added that "COVID-19 will absolutely have a long-lasting impact on the restaurant industry as a whole. For Pret, specifically, the pandemic has changed how we view and prioritize our overall channel mix and diversify our offering moving forward. There will be many operational changes to come."
In its home market of London, the company is piloting a click-and-collect program with Deliverooat five locations. A recent story in London's Financial Times reported the company hired consultants to overhaul its food business and is in "urgent talks" for a €100m loan "to allow the business to develop new products and systems for life after the pandemic."