Olo unveiled a slew of 10 new features across its three primary categories: Order, Pay and Engage. Card-Present Payment Processing is the headline, and one of ten new Olo product enhancements announced, including Borderless loyalty integrations on its white-label interface called Serve, and OrderReady AI, which generates accurate ready times for guests and third-party delivery providers.
Card-Present Payment Processing runs through Olo Pay, and allows operators to unify payment management and more easily handle reconciliation, voiding and refunding. Brands can use this tool to tie both in-store and online guest interactions into one guest data profile to help them better understand guests and inform various business decisions. 
This payment processing is now available when guests order in-store via kiosks—in partnership with Bite. Additional kiosk applications are expected to be added in the near future in collaboration with other providers.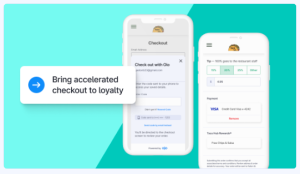 "Enabling hospitality at scale, Olo launched a wave of new innovations this quarter to best equip our restaurant customers with the tools to do more with less and make every guest feel like a regular," said Olo founder and CEO Noah Glass. "These strategic advancements, including our entrance into card-present payment processing on self-service kiosks, are leading the industry's digital transformation, putting operational efficiency and data-driven hospitality at the forefront. I appreciate Team Olo's hard work and dedicated efforts this quarter and am confident in our position to power the industry's race to 100 percent digital."
Bringing Olo Pay to self-service in-store kiosks marks its expansion into card-present payment processing through a partnership with Adyen. Building on top of Olo Pay's strong card-not-present foundation, self-service kiosks will help combat the burden restaurants face today as a result of ongoing labor costs and shortages. 
Guests can expect the same simplified experience Olo Pay offers in non-card present transactions, including the ability to pay with mobile wallets. Newk's Eatery, a fast-casual restaurant chain, was the first to implement this payment technology in a test with Bite kiosk ordering software earlier this month.
"Having a streamlined in-store payment option for guests will advance and optimize our operations," said Adam Karveller, chief technology officer at Newk's Eatery. "The implementation of card-present digital payments with Olo Pay in our test with Bite kiosk ordering software will simplify tasks that are inherent when it comes to restaurant transactions, and that frees up our team members to focus on higher-touch guest experiences. We're thrilled to improve the team and guest experience across our corporate stores and offer the same compelling opportunity for our growing franchise system as we continue to scale nationwide."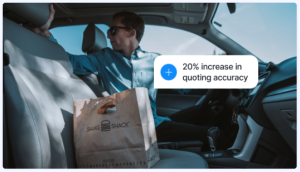 Olo unveiled additional features this quarter including Borderless Loyalty Integrations and OrderReady AI. Borderless now integrates with loyalty programs for all brands on its white-label interface Serve, providing the convenience of accelerated sign-in with the benefits of loyalty and rewards. 
Separately, Olo's OrderReady AI leverages machine-learning to generate accurate ready times for both guests and third-party delivery providers, satisfying guest and partner expectations around timing, maintaining food quality, and optimizing restaurant operations.
More information on Olo's summer/quarterly updates is available HERE.