Buyk is the fourth rapid grocery delivery company to launch in New York City in the last 12 months. As the name suggests—pronounced bike—the company's couriers will use bicycles to deliver groceries within 15 minutes or less and will employ the same dark-store model of its competitors.
Buyk's founders, Slava Bocharov and Rodion Shishkov, started and ran Samokat, a rapid delivery service headquartered in St. Petersburg, Russia. "With Samokat, we launched over 800 dark stores in only two years," said Slava Bocharov in an email. They'll lean on that experience to meet their aggressive expansion plans: operating in all five boroughs by the end of the year, and expanding into new states starting in 2022.
Explaining Buyk's decision to launch in the already competitive NYC market, Bocharov said Manhattan is the "quintessential fast-paced go-getting city where time is an extremely valuable resource." Unlike many American cities, car ownership is not the norm in NYC. That makes big grocery runs more difficult and last-minute trips, the type services such as Buyk excel at replacing, more common.
While Buyk has only been operating since mid-September, Bocharov said a pattern is emerging among early users. Many make two purchases in a day, one in the morning, around breakfast time, and another later in the day for dinner or snacks.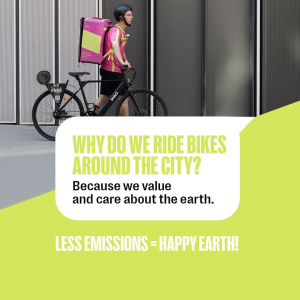 The company will leverage Samokat's technology stack, which has been live for nearly three years now. The more mature technology will give Buyk a competitive advantage over new players in the market, said Bocharov. In addition to using software to schedule and route couriers and pickers, Buyk's technology will manage food waste and help craft a "hyperlocal" assortment of goods "tailored to the tastes of consumers in each area." That local focus is a common mantra for many rapid grocery providers springing up in urban centers.
Private-label products will be key to achieving positive unit-level economics, said Bocharov. For a glimpse into Buyk's future private-label business, we can look to Samokat which, per Sberbank's website, manufactures more than 200 private-label products.
While technology may transfer easily across continents, consumer tastes can be more fickle. Bocharov noted that Russian and American consumers have different tastes, but said "the average composition of orders is quite similar across both countries—people need dairy and eggs, bread, water, fruit and snacks." He believes the dark-store rapid delivery format is largely replicable across different markets, saying "people, no matter what country they live in, value their time immensely," and want to use time-saving services.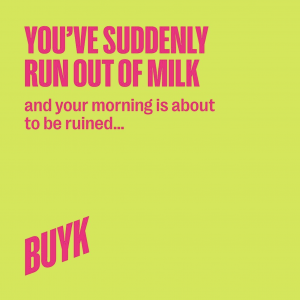 Following NYC, Buyk plans to expand into California, Florida, Illinois and Massachusetts, said Bocharov. Those states are home to some of the most densely populated areas in the U.S. outside of the NYC metropolitan area.
Other rapid delivery companies are plotting similar national expansions. Jokr, which launched in June, is hiring staff in Boston and Philadelphia; Gorillas is hiring store and operations managers in Los Angeles; and FridgeNoMore is seeking launch managers for Boston and Chicago.
While Buyk's initial expansion will focus on major metropolitan areas, Bocharov left the door open for expansion into less urban markets, saying that rapid grocery delivery "can work perfectly well in medium and small-sized cities and towns, providing there is some density of housing."