Olo is flashing some cash as the newly public on-demand commerce platform announced it is acquiring Wisely, a customer intelligence and engagement platform based in Ann Arbor, Michigan, in a $187 million dollar deal.
The deal will allow Olo's customer base to better understand their customers, drive actionable insights from collected customer data, and drive more transactions through its existing platform that powers delivery for scores of large-scale restaurant brands.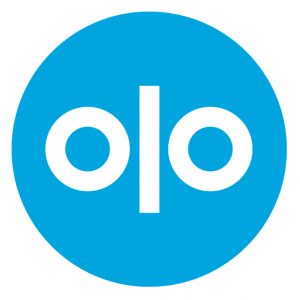 All of Wisely's approximately 70 employees have been offered jobs at Olo, which is headquartered at One World Trade Center in Lower Manhattan, and Wisely co-founder and CEO Mike Vichich will join Olo as vice president and general manager of its customer engagement platform, effectively remaining Wisely's CEO within the new parent company.
Olo founder and CEO Noah Glass said the company has seen clear synergies between the two platforms since first working together more than four years ago.
"We both succeed when our restaurant brands succeed, and there are clear areas of opportunity to provide intelligent products to better serve them," Glass said. "Wisely's customer engagement platform, operations intelligence, and data capabilities complement Olo's on-demand commerce platform and will together create a differentiated and wide breadth of product offerings that will accelerate our restaurant brands' digital transformation."
With a growing list of enterprise and emerging enterprise customers, Wisely's software products include an all-in-one customer relationship management feature with marketing automation including email and SMS; Host, a table management, waitlist, and reservations tool; a guest sentiment tracker with aggregated and annotated guest reviews and feedback; and its Customer Data Platform that Olo Chief Customer Officer Marty Hahnfeld said is especially valuable going forward.
"The CDP platform is especially resonant, and something we think … we can help bring to market in a very accelerated fashion that will pay more dividends as a part of Olo than it would have as a standalone or just as part of Wisely," he said.
Hahnfeld added that, with Olo customers like Sweetgreen and Wingstop now seeing the bulk of their sales coming in digitally via the Olo platform, "we can now take the majority of those transactions … and for the first time ever build in deep customer intelligence about those consumers and those guests. That's exciting stuff and, frankly, where we've traditionally left off."
The explosive growth of digital sales in recent years has highlighted "the fragile nature of those customer relationships" that flow through what Hahnfeld called "indirect marketplaces." In his view, that disconnect on third-party delivery platforms underscores the importance of brands doing everything they can to develop and strengthen one-to-one relationships with their customers as much as possible.
"We have extensive data about the consumer and their behavior housed in our platform, but we never gave a window to act on it," he said. "At its simplest level, this accelerates our ability to make our customers better at being direct-to-consumer brands digitally, period."
Under the terms of the agreement, Olo will Acquire Wisely for approximately $187 million, comprising $77 million in cash and $110 million in Olo Class A common stock. The transaction is expected to close in the fourth quarter of 2021.
Investors were largely unmoved by the news, with Olo's stock price remaining around $26/share.