Restaurants new and old have been shrinking their footprints for years due to a variety of reasons that nearly always include lukewarm customer counts and dog-eat-dog competition for prime real estate. Now, thanks to the still-fast-growing popularity of third-party delivery providers, restaurants are finding yet another reason to build smaller restaurants as so many sales come from off-premises diners.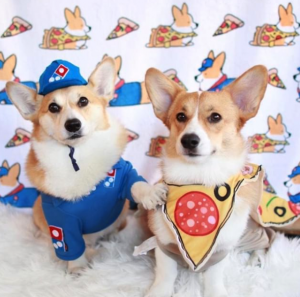 A new story from Bloomberg this week provides the perfect anecdote: Firehouse Subs is seeing rising sales, even though the company's dining rooms are seeing less traffic than previous years. "I'd be thinking, 'Boy, business must be pretty bad, but the numbers were telling me a different story,'" Firehouse CEO Don Fox said to Bloomberg.
Throughout my own reporting with independent and franchised restaurant execs, I always ask about the real estate side of the business. Nearly every brand reporting that the prime real estate struggle is real, and only getting tougher in this hot economy. In addition, as off-premises sales reach new heights with no end in sight, forward thinking brands are looking to build smaller dining rooms and beef up the back of the house in preparation for a larger delivery footprint in the future.
Bloomberg added that Firehouse's revenue is up 7 percent this year, which Fox attributed to online and delivery sales. In total, he said, more than half of the company's food is being consumed outside the dining room.
"The impact from delivery is the greatest shift we've seen yet," he said. "We're investing in where the business is going, which is off site."
While it may still sound exotic to some, virtual or ghost kitchens—delivery-only restaurants with no guest seating at all—are becoming reality in many larger U.S. cities. What was once just something bandied about for the future, like flying cars, is now coming down to earth with the first locations popping up in several cities.
Looking beyond the first wave of virtual kitchens, which are almost like food halls for delivery, some restaurant analysts and industry watchers predict delivery-heavy brands like Domino's could shift almost exclusively to delivery-only spaces, as the vast majority of QSR pizza is already consumed outside the restaurant.
With companies like Domino's feeling fat and sassy after consecutive years of sales growth and high-profile tech investments, restaurant execs outside of the pizza category will be watching for the boldest brands with the deepest pockets to blaze this trail along with virtual kitchen brands like Kitchen United.
The great restaurant shift that's been discussed for years is finally here—it's time to start placing bets that favor continued growth in antisocial at-home dining. In what may be a last gasp of traditional dining for some, those holding onto the old ways may want to add Netflix binging stations to their booths.