Famous Toastery, a full-service breakfast franchise with nearly 30 locations, is testing self-delivery and restarting its franchising program after the shock of COVID-19 pushed the North Carolina-based company to roll out online ordering over the course of four frantic days. We virtually sat down with CEO Robert Maynard for his take on the next year for restaurants, the hunt for smaller, second-generation real estate and consumer shifts in the breakfast category.
Below is an excerpt of a Q&A exchange with Maynard covering everything from the early days of the pandemic to his optimism for the industry in the coming year . His responses have been lightly edited for length.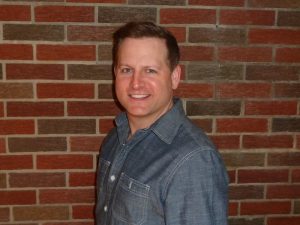 Food On Demand: What's been the hardest part of this year for you personally?
Robert Maynard: The biggest bitter pill to swallow was we were having a record year, the best January, February and March that we've ever had. All the changes we implemented, all the support we've been giving was really paying off, so that was tough when the pandemic happened. Going into 2020, we had it all figured out.
FOD: What was the corporation's first order of business when the pandemic officially began?
Maynard: We didn't have online ordering, and rolled that out in four days. Literally, our COO David Burgess worked day and night to get that out, and by the 17th of March we had online ordering. It's amazing what you can do when you have your back up against the wall.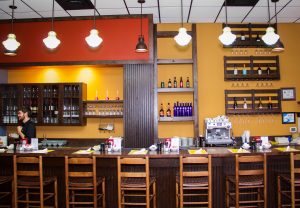 FOD: Many industry watchers say breakfast has been uniquely impacted by changing consumer habits. What has been your experience so far? 
Maynard: The first, call it 60 days, we were down—we were down big. After those 60 days, you really started seeing things pick up. Breakfast starts later than it did before [and] we're not finding stores to be as busy early morning. Usually by 12:30 to 1 o'clock things are starting to get quieter, now you can have a really busy restaurant at 2:30 in the afternoon. More than half of our stores are up from last year.
FOD: What makes you optimistic for 2021?
Maynard: More than half of our stores are up from last year, and we're at 50 percent capacity at most of our restaurants. Here's the biggest thing that is exciting: 56 percent of people haven't been to a restaurant since COVID and if you can do this good with 56 percent of people not coming to restaurants, I think we're going to have an amazing 2021.
FOD: Have you made significant changes to your menu in response to more delivery and carryout business?
Maynard: For a while we scaled back the menu to make it easier to execute, but yes, we have a host of stuff that we're going to be rolling out that's especially more grab and go. There's sandwiches, we're going to be rolling out wraps and burritos. We have to make it more car-friendly, on-the-go friendly, at-a-picnic friendly … than just simply an omelet with home fries and bacon. It's stuff we've been wanting to do anyway, with some really artisan sandwiches and different takes. There's a lot you can do with the egg.
FOD: How is your real estate strategy different now? 
Maynard: Our policy right now is you should not be building out a cold, dark shell. There's a lot of second-gen out there and there's no reason to be doing 3,200 sq-ft cold, dark shell spending $500,000-$600,000 opening it when you can pick up something that's already built and make some tweaks. It's how you run it and how you greet people, that's what's going to make the place look the same, so we're being very flexible on going after second-gen spots and making them work.
FOD: Now that you're restarting the franchise pipeline, what parts of the country are you targeting? 
Maynard: We're really going to double down in the Carolinas, Virginia, Tennessee, the states that touch us, and go all in there. We've gone way too far out and we'll never do that again. You've gotta be disciplined enough to say no.
FOD: What has pushed you to start testing out self delivery?
Maynard: If you're going to be in this business and be intimate with your customers, you've got to get to know them and understand who they are. DoorDash is making a fortune off these deliveries, but they have a whole other business that we don't really talk about: all the data they have. When we keep giving all of our power to [these tech players], when is the time to start doing this ourselves? We have almost 10 cars that are wrapped with Famous Toastery stuff and … now we're testing doing it ourselves. We know it's going to cost some money. We would love to be able to do that and own the process. At some point you have a fiduciary responsibility to your franchisees and yourself to give it a shot.
FOD: What kind of interest are you seeing from prospective franchisees?
Maynard: We've been pleasantly surprised without doing much of anything in terms of lead generation. We're restarting that process. We already have a pipeline and we're really excited for the future. This is when you build brands, when things are wacky. Franchising is at its best when things are down.