Outside of the earliest adopters, I don't think the general public realizes how many things are now available via on-demand delivery. I should know, because my inbox fills with delivery-enabled business pitches every single day. New delivery options like snow plowing, suit tailoring, robotic lawn mowing and large-item movers are now available at a moment's notice. With this being the wish-iest time of the year, a few ideas come to mind about what should be the next big thing that's available on demand.
A quick cautionary note: these ideas were formed before any of us finished a single cup of coffee.
Always seeking out his next bite of cheese, Restaurants Editor Nick Upton would like a "cheese smorgasbord" delivery service that would come in handy at he and his wife's new home. Just picture the classy gatherings and gobsmacked guests whispering about the immaculate variety and presentation of an artisan-made cheese plate. As a follow up, he suggests hardware store delivery would reduce the number of trips he's making since closing on the pad a few months back. Going another step further, on-demand oil changes and tire installs would complete the trifecta and get him two steps closer to never needing to leave his home again.
Reporter Laura Michaels is a lady of impeccable practicality and efficiency, and she'd like to give up those pesky trips to the salon in the coming year. Delivered haircuts and manicures/pedicures could save countless hours in the car over a given year and provide a little more comfort during the procedure(s). It appears dogs can have this service, so why can't we?
My personal list is a bit more extensive, beginning with Zoolander-style carwash crews. Designed to combat pervasive unemployment in the local theater industry, ordering up a crew of costumed thespians to perform and wash my car would be worth any price. Also, because my 36-year-old body is aging prematurely, I'd like to get a little closer to my dream of employing my own team of doctors. Why shouldn't chiropractors, psychiatrists and other providers come to my house for at-home treatment? I might even order up a cheese tray or two.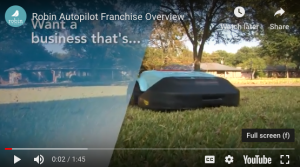 Lastly, I strongly desire a hot tub without all the expense and cleaning responsibility. Just because I'm cheap and lazy doesn't mean I wouldn't want a quick dip every now and then. Imagine mixing up a cocktail after a long day, pulling up the HotTubNOW app and requesting a pop-up tub for your own backyard? I would do this at least once a month regardless of the season.
Laugh or roll your eyes, but fiction is no goofier than reality in this hyper-convenience economy. We've officially jumped the shark where any idea is on the table, and investors seem to be ponying up the cash to almost anything that's delivered. What's next? We can only speculate, but how about a modern day telegram/ghosting service you can deploy to deliver bad news, quit your job or break up with a sub-par significant other? Investors, I know you're listening.
Happy Festivus.