Saying it took "years of R&D and tens of millions of dollars in capital to get it right," Wonder founder and CEO Marc Lore announced he's moving the company away from its roots as an on-demand meal courier platform centered around vans operating as mobile kitchens.
In a LinkedIn post this week, Lore said the company will pioneer a new category it's calling "Fast-Fine" with a goal of once again "revolutionizing the way people eat."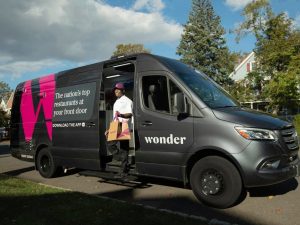 According to Crunchbase, the New York-based food delivery startup raised $850 million over its three-year history and recently had more than 500 employees.
Wonder's first iteration combined aspects of food trucks, ghost kitchens and platforms like DoorDash and Uber Eats to create something unique in the delivery space. It allowed customers to summon these vans to their houses through an app, where the trucks will cook the food at the curb. Its early expansion in upscale East Coast cities suggested the service was aimed at high-wealth customers willing to pay a premium for a tailored experience brought right to their homes.
Its new model ditches the vans and, instead, creates a "scenario where we serve all 30 of our restaurants from a single, fixed space," which can be used for delivery, pick-up and limited dine-in. That company says this new format means it can ensure food will never have to travel more than a few minutes to reach its customers.
"As an entrepreneur, I've learned that keeping an open-mind and relentlessly challenging your assumptions is one of the most powerful tools to have at your disposal," Lore wrote. "You have to be willing to learn, every day—analyzing past performances, listening to new signals and adjusting quickly to that new information. When I took over as CEO of Wonder late last year, I knew there would be new opportunities to pursue, but also tough choices to make."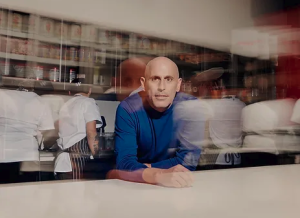 He added that the new model's vertical integration is a better fit than ghost kitchen models that effectively served as landlords and expediters for outside restaurant brands. Of course, ghost kitchen providers from Kitchen United and Clustertruck have similar vertical integration in some aspects of their models.
"As opposed to a ghost kitchen, our Wonder locations are all vertically-integrated, meaning we control every aspect of the process—from the front-end app and sourcing of food, to the cooking, delivery and every step in between," he added. "This high level of integration is what enables us to be hyper-precise with our cook times, timing pick-ups and deliveries down to the exact moment orders are ready, elevating the at-home dining experience in the exact same way our mobile restaurants did."
Starting next month, the company says it will begin serving New York City customers out of its first location on the Upper West Side of Manhattan. By the end of the year, Wonder aims to open up to 10 of these physical locations in current service areas near New York and northern New Jersey.
Lore said this change will require "tough personnel choices" for employees "who have made huge contributions to Wonder's success."
It's no easy feat executing this type of operational shift, especially when the current strategy and original concept is working, achieving revenue per vehicle beyond what he had projected years ago," he said. "But through our pilot program of this new concept, we couldn't ignore the even faster order-to-eat times, higher NPS scores and cost-savings (through less overhead and infrastructure)."