Silicon Valley innovator Vikram Raghavan has joined Nextbite as its chief digital officer. Previously chief product officer for Overstock and chief technology officer for C3 (Creating Culinary Communities), Raghavan brings extensive technology, e-commerce and virtual brand expertise to Nextbite. In this new role, he will focus on innovating with strategic digital marketing and related technology.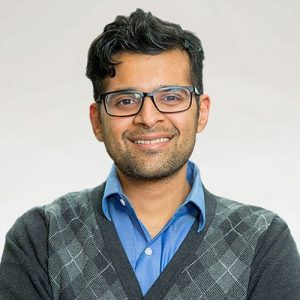 With more than 15 years of leadership experience at Amazon, Overstock and Singlecare, he brings experience in rapidly scaling companies and brands to Nextbite. Raghavan most recently served as chief product officer/chief technology officer for C3, a virtual brand company with brands like Krispy Rice and Umami Burger.
During his tenure at Singlecare and Overstock, he built and managed various e-commerce, multi-channel marketing, and data science organizations, while also developing product roadmaps.
"There has been an acceleration in the way food is produced and distributed by restaurants, with an evolving digital customer, yet it is still a very fragmented market," Raghavan said. "Nextbite is most-likely to win the digital-first restaurant market because of its specialized experience in technology, its strong marketing and operational teams, and its deep understanding of the restaurant industry. I am excited to play a part in furthering the company's technology and direct commerce chops."
"Vikram is the ideal executive to lead us on this next phase of innovation and growth, with a strong track record of success with e-commerce and technology companies and most recently with a virtual brand company," said Nextbite co-founder and CEO Alex Canter.