The delivery wars are real, and spilling across corporate borders with the latest announcement that DoorDash hired away Ryan Sokol, a former director who was with Uber for more than four years.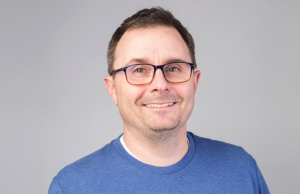 In a DoorDash blog post announcing Sokol's hire as its new vice president of engineering, the company said, "It's no secret that we have ambitious goals ahead, and we will need a lot of engineering prowess to pull it off." The post added that as DoorDash's new VP of engineering, he will focus on "product, infrastructure, and data science teams, and will also serve as a member of the Management Team, reporting into [CEO] Tony Xu.
According to TechCrunch, which was the first external outlet to report the news, this is the second time DoorDash has poached an Uber employee in the last year after it also hired Prabir Adarkar, Uber's former chief financial officer.
Expounding about Sokol's new role, DoorDash said it "5xed" its geographic footprint from 600 to 3,000 cities and tripled its valuation to more than $4 billion during 2018. In addition, the company doubled its engineering team to more than 200 employees last year, working on a variety of issues that include machine learning, logistics and personalizing the customer experience. "This year, we plan to double our team again and continue on our trajectory as the fastest growing last-mile logistics company in the space," the post added.
Click HERE to read the full announcement from DoorDash, which includes Sokol answering five questions that include his interest in running for local office in the next decade, as well as his "irrational obsession with speed."
As somebody who loves g-forces and driving on the fast side of the law, I look forward to meeting Ryan—and watching to see if poaching among competitors becomes another metric that 5xes in the coming year.
Drive fast and take chances.