Its largely positive quarterly results didn't move the share price needle, but DoorDash reported strong fourth-quarter results showing that gross order volume increased 29 percent from the prior year, to $14.4 billion. This was achieved by growth in orders, up 27 percent, a modest 2 percent increase in order size, and consumers generally ordering delivery with the same frequency as recent quarters.
The San Francisco-based delivery provider added that its 2021 purchase of Wolt, a Helsinki-based delivery firm, helped bolster its results, contributing to solid organic growth. DoorDash also announced a $750 million share repurchase program, an increasingly common practice intended to boost a company's share prices.
While analysts generally celebrated the results, DoorDash reported yet another nine-figure loss, which it officially terms a quarterly "GAAP net loss" of $642 million—more than most analysts were expecting.
Speaking to Marketwatch, DoorDash's chief financial officer Ravi Inukonda called the period its "best quarter ever. He added that the company became "stronger and more profitable" over the last year, noting that the company had achieved "EBITDA profitability."
The company's shareholder letter highlighted continued improvements in the customer experience, which included lowering average delivery times by 10 percent, reductions in "extreme lateness," improved reliability and a wider selection in all of its product categories—including reduced average per-order transaction fees, which it said decreased by more than 8 percent.
Looking ahead, DoorDash predicted strong sales growth in the first quarter of 2023, as well as the entire current fiscal year.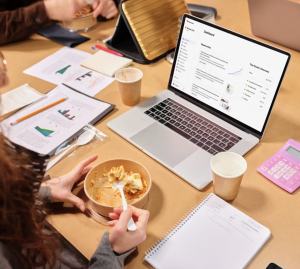 The company also recognized outgoing President and COO Christopher Payne who is retiring.
"Christopher has made an indelible mark on DoorDash, shaping our culture, co-creating our systems and processes, and mentoring and coaching our future leaders," co-founder and CEO Tony XU said in a statement. "After more than three decades of building and running new businesses, including more than seven years here at DoorDash, he is retiring from operating roles and day-to-day management. Effective March 1, 2023, Prabir Adarkar will be stepping into the role of president and COO and Ravi Inukonda, our vice president of finance and strategy, into the CFO role."