Hungr, a San Diego-based order management and restaurant-delivery service, is the latest company striding into the virtual restaurant space with its new offering, Hungr Kitchen, which is launching with a stable of eight delivery-only brands aimed at existing restaurant spaces.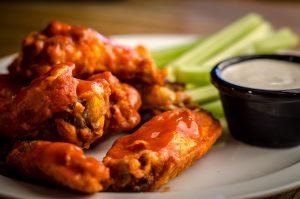 Hungr Kitchen's portfolio includes Bongo BBQ, Incredible Wings, Orbit Pizza, WaffleTwist, Gooey Melt, Well Built Burger, Burgerfed and Meatlery. The company said the brands cover the popular delivery categories from fried chicken and burgers to pizza and wings, all of which have become staples of the virtual restaurant landscape.
"Hungr has always tried to help restaurant operators extend their sales, and so far that has been through providing food delivery," Chief Marketing Officer Aaron Mortensen said. "With Hungr Kitchen, we can help restaurants even more, especially during this time when many restaurants are struggling due to the pandemic, by developing complete solutions of virtual brands to increase revenue based on proven data from searches on our online ordering platforms.
Hungr is positioning its new Kitchen entity as a unique offering in the market, because the same company that provides the virtual brands also can provide the technology to integrate those operations into existing restaurants.
"This increases the profit to the restaurants since they don't need to use another delivery platform to fulfill orders," the company said in a press release. "We are also proud to be partnering with some of the largest food distribution providers such as US Foods, which will help ensure quality and consistency nationwide.