After consecutive same-store sales gains, interim Pizza Hut President Kevin Hochman said the second-largest pizza brand is reclaiming its reputation for culinary innovation and retooling its business for a permanently larger percentage of off-premises sales. With reenergized franchisees ready to remodel and build new restaurants, Hochman said Pizza Hut's turnaround strategy is working as it continues searching for a replacement so he can get back to focusing exclusively on KFC.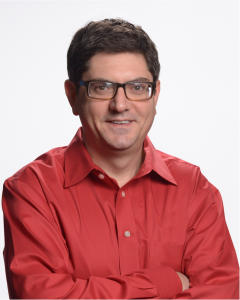 Living in the shadows of Domino's over the last 10 years or so has undoubtedly been a drag for the eighth largest U.S.-based franchise with nearly 19,000 locations and nearly $13 billion in global sales, according to the Franchise Times Top 200+. A cornerstone of Kentucky-based Yum Brands, Pizza Hut's turnaround is finally bearing cheese-filled fruit with three consecutive quarters of rising sales.
In the most recent fiscal quarter, Pizza Hut U.S. delivered 8 percent same-store sales growth. Like much of the "big pizza," its off-premises channel outpaced its overall performance, rising 18 percent over the same period. Altogether, this marks the brand's best quarterly result in a decade.
Hochman, an affable exec who said he's been enjoying his 15 months as Pizza Hut's temporary president, said the pandemic "in some ways sped things up and, in some ways, slowed down" the brand's turnaround.
"As we continue to have very good sales and continue to build momentum, there's more confidence that the strategies in place are working," he said. "Clearly COVID has been a tailwind for our business, too, and once we feel really secure about the momentum of the business, then we'll transition the business at that time—and we're actively searching for that replacement."
On a consumer-facing basis, he said the headquarters team's biggest goal is becoming "America's favorite pizza brand again" which means getting back to its heritage of making special pizzas that customers can only get at Pizza Hut, referencing its Stuffed Crust and The Edge pies, which he sees as a direct link to its new Detroit-style offering.
Hochman called that latest recipe a "big, unsolved need" in the industry, along the lines of thicker-crust pan pizza which was developed to make pizza a better delivery product decades ago. For the uninitiated, Detroit's namesake pizza is a descendant of a Sicilian variant that is rectangular, brings cheese all the way to the edges and places the sauce on top of the cheese.
"There's always been a history at Pizza Hut of doing really meaningful new pizzas that people just love, and we have to get back to that," he added about the genesis of its Detroit-inspired pizza. "For us to be the first mass pizza maker to bring Detroit-style across the country in all 6,000-plus restaurants and do an excellent rendition of it is essentially recreating a category."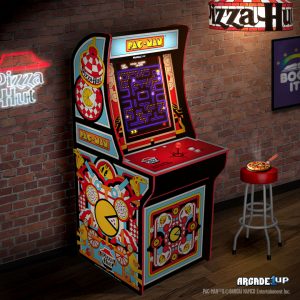 Connecting that product to his other day job, Hochman likened the Detroit-style pizza to KFC's Nashville Hot Chicken, which he said created "explosive growth of that business, not just for KFC, but for the entire category of people that do hot chicken." He first joined KFC as chief marketing officer in 2014, and has been its U.S. president and chief concept officer since 2017.
Beyond culinary innovation, Pizza Hut's headquarters is working to create a more frictionless experience for customers ordering at home, along with better order tracking functionality. Saying he'd need an hour to take me through all of the features that have been added to the ordering experience over the last year, Hochman said the goal is getting as close to one-click ordering as possible for basic, non-customized orders.
Comparing the desktop ordering experience to Domino's, which is considered the gold standard even outside of the pizza category, ordering Pizza Hut online may be a less colorful, theatrical experience, but it's fast, straightforward, and an order can be placed in a matter of seconds. The mobile app is even better, with a pleasing design and lightning-fast response that's even better than many of the third-party delivery apps.
From there, the conversation shifted to the real-estate side of the business, which many industry watchers have focused on as both a significant opportunity and challenge after its arch rival, Domino's, spent years remodeling and rebuilding its stores, as well as splitting up existing franchisee territories to boost volumes and reduce ordering times.
"We have to get back to building new stores again, and the way to do that is to have really attractive four-wall economics in a Pizza Hut restaurant, and we've made dramatic progress on that over the last year, significant increases on average," Hochman said, noting that profitability is up 30 to 50 percent for most locations compared to a year ago. "When you have better … economics, franchisees get more excited about building new stores, so that's No.1."
With legacy assets in the system that need to be relocated or remodeled, Pizza Hut is working with its franchisees on a program to accelerate that progress, rather than letting that process happen organically. Because many locations had healthy dine-in numbers before the pandemic, the company won't abandon restaurants with dining rooms, but the president acknowledged some of those properties "have not been touched in a long time, and they need to be evolved into a delivery and carryout asset."
Because Pizza Hut is part of the Yum Brands empire that includes Taco Bell, KFC and The Habit Burger, Hochman said there is a limited opportunity for multi-brand locations that share the same real estate pad, but not co-located restaurants sharing kitchens and employees like Yum and other multi-brand parent companies experimented with in the 1990s.
"We're not co-mingling kitchens and we're not co-mingling staff like we would in a normal multi-brand, which has just proven difficult to operate," he said."
Asked if Pizza Hut sees an opportunity in ghost kitchens or virtual restaurants, whether that's in terms of bringing additional delivery-only concepts into Pizza Hut locations or exporting Pizza Hut into ghost kitchen facilities, Hochman said the brand's momentum proves that it doesn't have a need for either additional points of distribution or "additional scale of economies" given the complexities such arrangements would add to the business.
With a newly resurgent Papa John's continuing to experiment with third-party delivery that now accounts for more than 5 percent of its total sales, Hochman said Pizza Hut won't be following that path, aside from specific markets where franchisees struggle to find their own delivery drivers.
"We are very efficient in the way we deliver, and delivering food nationwide is an extremely hard thing to do," he said. "There will be some exceptions that we're looking at where, either there are not enough drivers to be able to be hired in a region, and using some aggregators for last-mile delivery could help and we're certainly testing that now and I do see that as probably a small part of the business going forward … but I don't anticipate the way we see our competitor Papa John's using aggregators for demand creation and taking orders, I don't envision that for Pizza Hut in the near future."
Pressed on whether Pizza Hut's drones doing test deliveries in Israel this summer could fly the 6,300 miles back to its headquarters in Louisville, Kentucky, Hochman said "the only thing I know about drones is the one I lost on the beach at Cape Cod last summer with my kids."
After laughing that off, he stressed the company is exclusively focused on everything already mentioned; franchisee economics to spur real estate reinvestment; a better ordering experience for customers; refreshed marketing as seen through the return of its old-school logo and TV spots with Craig Robinson (of The Office fame); and, above all, developing new pizzas that set the company apart from its primary competitors.
"That's going to lead to better four-wall economics and topline sales, and that will lead to new builds and all the things you want in a growing and healthy system," he added. "All of that test-and-learn stuff we're doing is really focused on the core fundamentals of the business right now."