Uber Eats is giving restaurants new, more visual ways to connect with hunger-strolling customers with a direct Instagram integration and a new Merchant Stories feature that allows merchants to share announcements, special promotions and other updates. Both are designed so restaurants can bring their own content directly into the Uber Eats app.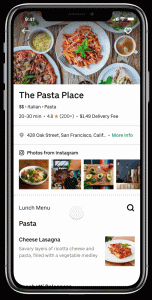 "Our consumer research tells us that not only do customers feel more comfortable making food decisions with photos—but they're actually more likely to purchase items when there's photo proof," Uber said in a release announcing the new functions. "With months of feedback from our restaurant partners, we're now ready to take merchant storytelling to the next level."
With Instagram becoming such an important channel for restaurant marketing in recent years, Uber said the new integration takes less than 10 minutes for merchants to set up, allowing them to share new dishes, limited-time offers, pictures from the kitchen or dining room, location updates and anything else that restaurants are posting on their Instagram feeds.
"We know from research that consumers regularly look to Instagram to validate their order decisions, and we are excited to see how this integration boosts sales for merchants," the company added.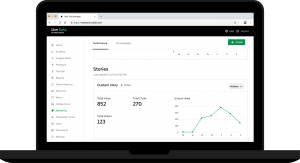 The Merchant Stories feature is intended to businesses to bring their menus and products to life with a goal of building a more loyal customer following.
Here's how it works: Uber Eats merchants sign up with Stories, and use their account to post regular updates to their in-app storefront to keep customers engaged. Owner-operators can upload images and add text to tell their customers about special deals, menu changes, new services, or seasonal promotions.
In early testing, 13 percent of consumers who clicked through a restaurant's Stories placed an order to that restaurant in the same session.