Toast, a provider of hardware and software for point-of-sale transactions, has rolled out a new flat-fee delivery platform that allows restaurants to set up their own online ordering channels, including curbside takeout, electronic gift cards and contactless delivery. The company also is launching Toast Delivery Services, which allows restaurants to deliver directly to consumers with a flat fee, compared with the commission-based charges common with third-party delivery providers.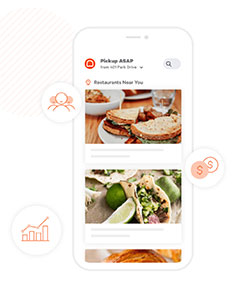 In a press release announcing the new service, Toast estimates that restaurants processing $5,000 in delivery orders a month can save as much as $600 per month compared with commission-based delivery brands. Deliveries within a five-mile radius will cost restaurants "under $8, versus a percent of sales," and fees decrease as order volume increases.
Noting that 60 percent of all restaurant and foodservice sales were takeout, drive-thru or delivery as of last October, according to a survey from the National Restaurant Association, Toast says its new services are a direct result of lockdowns forcing restaurants to only offer off-premises options.
"With these new requirements in place, you might be hesitant to set up your own online ordering system, especially if you already use third-party delivery, or if you think your restaurant concept might not work with off-premise ordering," Toast said in a release. "But this is a time to adapt and be flexible in the face of huge hurdles."
Toast said that there are no requirements to purchase hardware or software to take advantage of the new offerings.
"At Toast, we're hyper-focused on helping the restaurant community not only navigate the COVID-19 health crisis, but also take control of the guest experience so restaurants can thrive when the industry begins to recover," said Toast co-founder and President Aman Narang.