Restaurants on the Grubhub platform have access to a new round of updates in the Grubhub for Restaurants portal including the ability to segment out order and sales volume by audience, automatically request refund adjustments and easily request a photo shoot as their menu changes.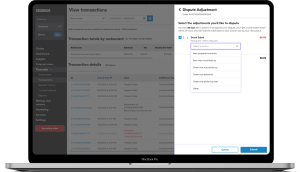 The Chicago-based marketplace and delivery provider said the changes resulted from feedback from the merchants on the platform.
"We want the Grubhub for Restaurants portal to be an all-in-one platform for our partners, and we're excited to roll out new tools and insights to help them reach their business goals," said Liz Bosone, vice president of restaurant success at Grubhub. "Satisfaction with Grubhub from our partners is incredibly important to us, and we believe that improvements like these drive incremental day-to-day and long-term value to our partners. We're committed to continuing to address feedback from our partners and add more features to GFR that provide even better service to our restaurants."
Within the Insights portion of the portal, operators can navigate to the Customer Insights section that allows filtering of sales and order metrics by new or returning diners, and Grubhub+ and non-Grubhub+ customers.
They can also select up to a full year of aggregated data at a time and compare sales and other metrics. As a result, Grubhub says they can better understand their customers' ordering behaviors and strategically adjust their marketing efforts.
Grubhub added that this is the first iteration of insights that will be added to the GFR platform as more feedback rolls in and features roll out.
Self-serve refunds
For self-serve refund requests, restaurants can automatically request an adjustment directly within GFR to dispute a refund. Previously, this was a manual process that required chatting or calling into Grubhub Care. The new process cuts time spent disputing refunds from approximately 10 minutes down to a single minute, according to the company.
Restaurants have up to 30 days from the original order date to request a "dispute adjustment," which is available after clicking into the specific order ID. Once submitted, an agent will look into the refund and respond within 24 hours.
Self-serve photoshoots
Grubhub says images on a menu can lead to 70 percent more orders and 65 percent higher sales compared to menus without them. To make this easier for operators when menu items change, it has introduced self-serve photoshoot access that gives partners the opportunity to book a shoot within the GFR portal.
"Today, we're updating the opt-out experience so that restaurateurs can snooze the banner for 30 days after they first select the 'I'm not interested' button," Grubhub said.
"The banner will return every 30 days after an opt-out and every 90 days after a booking. Our goal with this update is to better understand our partners' needs and provide them with flexible options that support their busines