At first glance, it might appear Star Naidu is launching her Khana Americana restaurant backwards. The first-time restaurateur skipped the brick-and-mortar model and started her Indian-American concept as a ghost kitchen, opening it in Atlanta's upper Westside. "It's fusion with a little "f" not a capital," she chuckled, describing the ghost kitchen-first business model.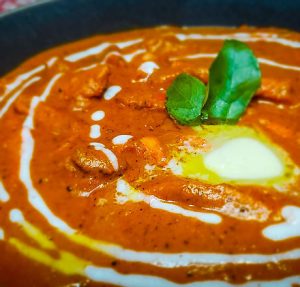 A career restaurant employee, Naidu has worked the industry from many angles. Getting her start as a server, she then worked her way up to general manager and even restaurant consultant—but when lockdown sent her from an industry job to working as a driver for Uber and Lyft, Naidu saw an opportunity.
"My husband was working for a brick-and-mortar that was making most of its money from takeout," she said. "And I was delivering all this takeout from other restaurants, I started to see where the money-maker was; and I decided to open a ghost kitchen."
Naidu states there are many reasons and experiences that contributed to her decision to open her own restaurant. But at every twist, Naidu turns to her family. Crediting her husband and mother-in-law for introducing her to Indian culture and cuisine, her grandmothers for passing down their love of southern cooking during her upbringing in South Carolina, and her father's foodservice business expertise as the owner of a catering company in Naidu's youth, it almost seems Naidu was born into the role of enterprising restaurant operator.
Khana, meaning food or meal in Hindi, and Americana, pertaining to all things U.S., seem appropriate terms to name the iconic-Indian-meets-southern-comfort-food kitchen. Khana Americana opened to orders February 28 on 800 Forrest St NW, between Buckhead and downtown Atlanta.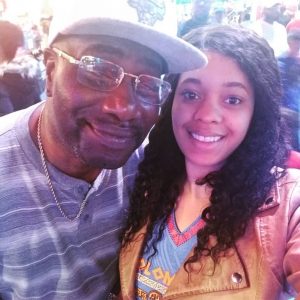 "My dad comes to help out answering phones and cooking when we're overwhelmed with orders," says Naidu. "He'd have a fit if I called him an employee though. When I was little I'd help out his catering company, handing out plates, making sure everyone was happy, and that gave me a lot of purpose as a kid."
Taking from family, Khana Americana's dishes are unique, inventive and soulful. There's the tandoori fried chicken sandwich, marinated in spiced yogurt, roasted, deep-fried, then topped with pickles, sweet slaw and secret sauce on a toasted brioche bun.
An additional fusion favorite is Naidu's spin on a frankie, a popular street food in Mumbai, sometimes referred to as a roti wrap. Customers can order it stuffed with tandoori fried chicken, paneer or chickpea curry and cilantro jeera rice, plus fixings of pico de gallo, a blend of shredded cheddar and amul (a processed cheese from India), shredded lettuce, and mint chutney sour cream. The already big-as-your-face burrito can be jumbo-sized and even loaded, with the side of waffle fries and curry ranch dipping sauce rolled up with everything else.
Naidu believes she's can fill the void for ethnic food in her area.
"I've never heard of another Indian-American concept," she said. With the increasing popularity of ethnic food in large cities, Naidu sees an opportunity to corner the market.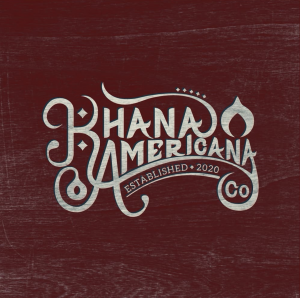 She uses social media posts of her dishes to garner attention and generate orders, and has cultivated a following as she stirs up new flavors inside the kitchen. At this point, she's not sure if Khana Americana will ever open its doors to dine-in traffic or branch out to a second location, but remains hopeful.
"I would definitely like to open a brick-and-mortar location; but if the opportunity comes to open a second ghost kitchen location, I would love that, too," Naidu added.
Customers can order for pickup through its own, or use DoorDash, Uber Eats, Grubhub or Postmates for delivery.
"Oh, I've made loads of mistakes," Naidu laughs, reflecting on her startup. "I really underestimated how much work it is when you're cooking in the back, a Postmates order comes in that you have to approve, then the phone's ringing and it's crazy to do all that while cooking; so that's when my dad stepped in." 
So far, customer reviews suggest she's nailing the balancing act with 4.7 stars on Google. One user posted that, "I haven't had an actual Indian-style veggie burger in years since leaving India and I didn't think I would ever get to eat it again, but then I found Khana Americana…ty ty ty."
For a delivery only restaurant that's still finding its footing, that might be as tasty as it gets.