A new survey shows Chipotle is capturing the most market share in on-demand delivery among restaurant brands included in new research from Edison Trends that also asked about market share among the delivery providers themselves. Analyzing more than 175,000 anonymous transactions at mass-market U.S. restaurants, its new research examined on-demand purchase patterns in food delivery and restaurants and did not include orders placed directly through the restaurants.
The headline for national restaurant brands is Chipotle leading the pack by a country mile, seeing the greatest increase in food sales from delivery apps with 181 percent more customer spending in food delivery apps in May than was seen by Cheesecake Factory, which came in second. All other brands surveyed also saw increases, with McDonald's in third followed by Applebee's, Wingstop and Burger King. The report noted "while there are restaurant chains with slower rates of growth, such as Burger King, there are no losers here."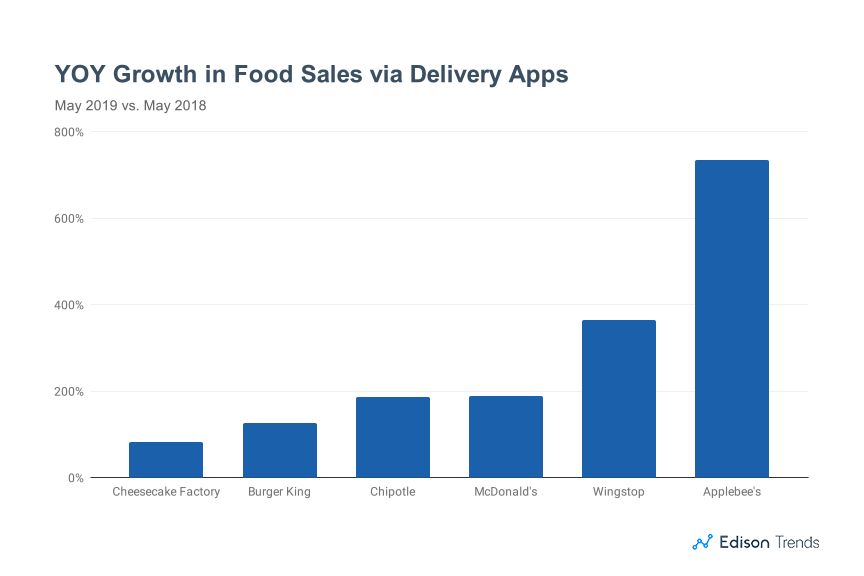 Compared to the previous year, Applebee's saw the highest growth via delivery apps, up 734 percent since the previous May. Wingstop followed that brand at 364 percent, McDonald's at 189 percent, Chipotle at 186 percent and Burger King at 127 percent. Looking at estimated market share of consumer spend on food delivery apps among this group, Chipotle had the largest at 40 percent, followed by Cheesecake Factory at 21 percent and McDonald's at 13 percent.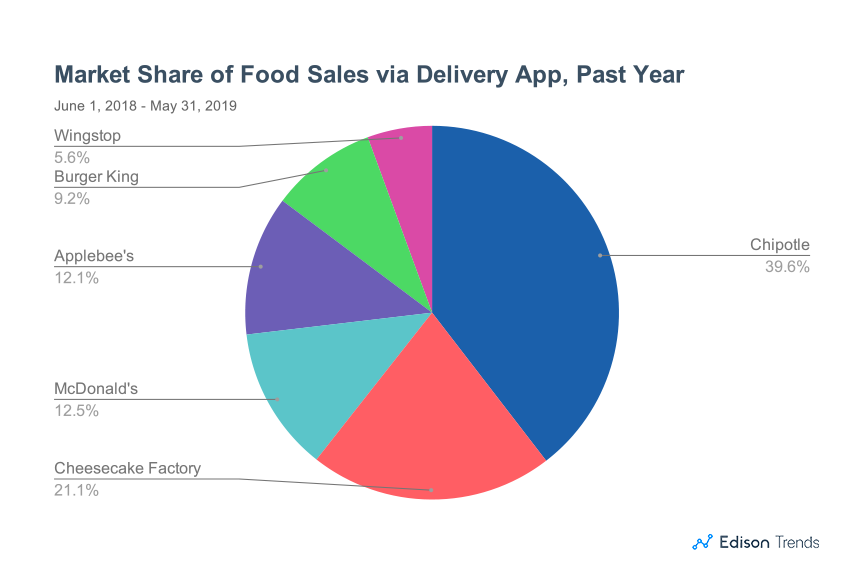 For delivery providers themselves, Edison's survey showed DoorDash taking the lead with 28 percent market share among third-party delivery providers in the sample.
The full report is available at HERE at EdisonTrends.com.