With insight from four restaurant industry and some anecdotes from the Food On Demand editorial team, financial services and research firm Cowen released its latest delivery report suggesting the restaurant delivery market is still accelerating as more investment dollars continue flowing into the category.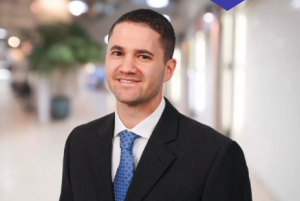 Cowen's Andrew Charles, who spoke at the first Food On Demand Conference in Texas earlier this year, interviewed Olo Founder and CEO Noah Glass, President of the Restaurant Marketing & Delivery Association Paul Birrell, Gerald Castaldo of private equity firm Bregal Sagemont, the Waitr management team and the full edit team at FOD to compile his latest report.
According to the report, "the general consensus was all boats rise with the tide in the current environment" in restaurant delivery. One participant added that, "Right now, there is such a large white space in the market that all participants can be successful." Another said, "the restaurant industry is massive and online ordering and delivery is under-penetrated so expect to see many market participants succeeding.
While it's clear that not all restaurant operators are seeing success with third-party delivery programs, certain categories and brands—Wingstop is one frequently cited example—have higher potential than others to add incremental sales through delivery. On the other side of the coin, Cowen's respondents dove into how the pizza category will fare, given that it accounts for approximately 50 percent of all delivery transactions.
"There were some polarized opinions, with the general consensus that competitive infringement is bound to happen as the industry matures," Charles said. "However, the timeline for this is uncertain, and respondents broadly did not seem to suggest an inflection is on the horizon. We posit the lack of visibility into when third-party delivery could make competitive inroads supports our view that the restaurant delivery market's rate of growth continues to accelerate."
Diving into the perennial question of when might some shakeout of delivery providers get rolling, Cowen's respondents suggested that it might be a while, as category leader Grubhub and others continue growing in the current, hot category of restaurant delivery.
"In this environment, it's likely that many providers will thrive before competitive concerns weigh on results," the report concluded.
More information about restaurants and the delivery market are available at Cowen.com.