It wouldn't be a day that ends in "Y" without a major acquisition or investment announcement in the on-demand delivery world. Grubhub's latest move dropped this week, its acquisition of campus food ordering platform Tapingo in a $150 million deal.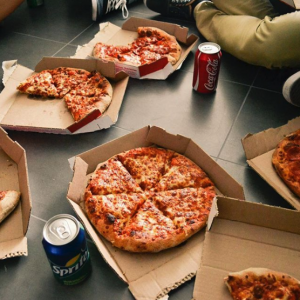 With more than 150 college campus partners, Tapingo enables order-ahead transactions for more than half a million active diners at on-campus cafes, restaurants and cashier-less stores. In a release heralding the news, Grubhub said "the combination of Tapingo's network with Grubhub's restaurant marketplace and delivery capabilities will bring greater convenience to students and help campus restaurants capitalize on pickup and delivery orders."
Analyst Will Slabaugh at Stephens Inc. immediately released his take on the Grubhub pickup, stating that the acquisition appears to be a smart move.
"As the leading commerce app on campuses, Tapingo's technology can be directly integrated into college meal plans and POS systems to provide seamless order-taking and generally more accurate wait times," Slabaugh wrote. "We find Tapingo's market leadership on campuses as an attractive opportunity to broaden GRUB's customer base to students that now become more likely to stick with the GrubHub brand after college."
Tapingo's U.S.- and Israel-based teams have built a technology platform expressly designed for campus use, with integration into college meal plans and point-of-sale (POS) systems, ensuring seamless order-taking and accurate, up-to-the-minute transparency on wait times for diners. The Tapingo platform also streamlines operations and increases in-store efficiency for campus restaurant partners—including Taco Bell, Chipotle, Chick-fil-A, Panda Express and Jamba Juice—and powers partnerships with major foodservice and facilities management brands Aramark and Sodexo.
"We are excited to add Tapingo, a company that shares our vision of bringing greater convenience to diners and improving the restaurant ordering and pickup experience through technology," said Matt Maloney, Grubhub's founder and chief executive officer. "We value the college student population, many of whom we hope become life-long Grubhub diners with their first order. Tapingo makes students' lives easier, allows merchants to efficiently capitalize on online ordering, and enables colleges and universities to give students the technology they've come to expect."
"Joining Grubhub is an important step forward for Tapingo. Grubhub is the industry leader in food delivery, allowing us to provide even greater value to our campus partners and student diners with access to Grubhub's technology and delivery expertise," said Daniel Almog, Tapingo's co-founder and chief executive officer. "By joining forces with Grubhub's network of over 85,000 restaurant partners that offer online delivery and pickup, we'll continue to serve our loyal diners long after they graduate from college, which has always been our aspiration."
Grubhub has entered into a definitive agreement to acquire Tapingo for approximately $150 million, subject to standard closing conditions. The transaction is expected to close in the fourth quarter of 2018. Grubhub will discuss the financial impact of the expected acquisition on its third quarter earnings call.