It's still a land rush in restaurant delivery, with an ongoing rush of major investments, new partnerships and new markets where on-demand delivery is still the new kid in town. The latest news is DoorDash's partnership with Bringg, the Israel-based delivery operations platform. This new partnership will enable restaurants that use Bringg to seamlessly integrate DoorDash Drive, which is a service that allows restaurants to offer to delivery to customers directly with the restaurant to expand the size and reach of their delivery operations.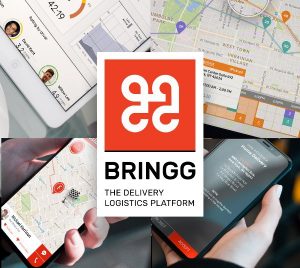 According to a statement released by both companies, this new flexibility provides chains with the ability to quickly scale their operations and easily meet demand during peak times and at specific locations.In addition, restaurants using DoorDash Drive via Bringg will have real-time visibility into all of their deliveries through the Bringg dashboard.
Whether a restaurant chain uses DoorDash, another third-party delivery fleet, an in-house fleet, or any combination of these, they will be able to use Bringg's delivery operations to centrally control, manage, track and optimize their processes and orders. What's more, restaurants using Bringg's platform will be able to control and extend their brand's customer journey, ensuring the delivery process is fully branded in the eyes of customers.  
"As customer demand grows, restaurants are looking for new operational technology solutions to broaden their reach and ensure that every order is fulfilled efficiently," said Ben Flammang, VP Business Development at Bringg. "That's why I'm so excited about our new partnership with DoorDash. The integration of our platforms will benefit restaurant owners who will be able to reach new clients more efficiently, as well as their customers who will have more options to have their favorite brands delivered to their door faster than ever before."  
A.J. Tus, Business Development Lead at DoorDash said, "We're thrilled to partner with Bringg to design effective last-mile logistics solutions for our shared clients. The combination of Bringg's logistics tooling and tracking solutions with DoorDash's national scale and operational expertise will unlock new last-mile opportunities for merchants in the restaurant industry and beyond."
This new partnership isn't Bringg's only big news so far this. Back in January, the company announced a $12 million Series B, bringg-ing its Series B investment up to a total of $22 million.