CKE Restaurants, parent company of Carl's Jr. and Hardee's, announced a new partnership with GuestXM, powered by Black Box Intelligence, in an effort to gain insights on the company's guest experience across all of its quick-service restaurants around the world. 
In order to measure the customer experience for its international restaurants, CKE said it needed a solution that could capture feedback from customers across all channels, in multiple languages, and provide powerful analytics to help their teams quickly identify issues and opportunities to improve their steps of service.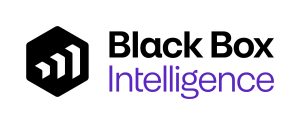 After evaluating several options, CKE chose GuestXM to streamline their tech stack and gain more actionable insights from a platform purpose-built for restaurants.
"With over one thousand restaurants worldwide we need to have a strong pulse on the brand experience. Our direct customer feedback through GuestXM surveys allows us to ensure that the quality of service and value of our products are always aligned to the broader brand vision, regardless of region or franchise," said Mike Woida, president international – CKE Restaurant Holdings, Inc. "With GuestXM, we are able to measure customer satisfaction in all restaurants and identify opportunities across customer experience.
"After optimizing our surveys, we were able to extract more information with less heavy lifting from our reviewers," said Karen Reel, senior director of CKE International Ops Services & Training. "Not only are we getting a higher volume of reviews, but our completion rates are increasing, giving us more context behind how well we're delivering on customers' expectations."
In a competitive quick-service restaurant segment, CKE's new CX intelligence and tools will bring true differentiation to the market. "We know that customers want convenience and excellent service," said Reel. "We're thrilled to have found an innovative partner who can help us deliver on both fronts."
GuestXM is a product from Black Box Intelligence, a provider of restaurant experience and performance management.