For startups, a Series A investment round is a big milestone demonstrating not just a good idea with potential, but one that's paired with a smart strategy to achieve scalable profits. Guest feedback platform Ovation says that goal is in reach even as investment activity has slowed in the restaurant-tech scene.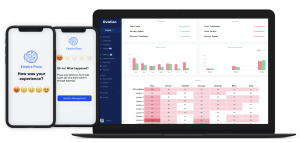 Founder and CEO Zack Oates says his four-year-old company has gained velocity from restaurants shifting their attention to customer satisfaction after years of near-frantic upgrades to operations and technology driven by the pandemic. He said this ongoing shift is especially pronounced in the fast-casual category, which is uniquely well positioned as inflation impacts higher-priced, casual restaurants.
Three of the company's last four months have set internal records, with no slowdown in sight. This momentum follows a string of achievements for the Utah-based guest feedback platform, which completed a $2 million raise and partnered with loyalty platform Thanx back in September.
At present, Ovation is finishing up "a little raise" that's helpful in the current environment, but not quite the $10-million-to-$25-million round Oates has in mind for his company's future.
"You have your solid base, you've got something that's growing and working, and then you have some moonshot ideas," Oates said of Ovation's current position. "If I build a solid company that's focused around building value in a sustainable, scalable way, then whether or not it's a Series A or an acquisition, that's great."
Whether it's over a phone call or a conversation at one of countless conferences he attends throughout the year, the self-proclaimed voice of restaurant guests is genuine in his love for hospitality, adding that "there's no other industry where I've found as many huggers as the restaurant industry."
Outfoxing survey fatigue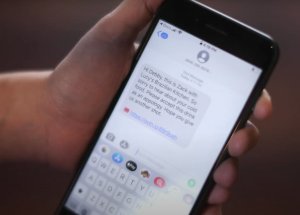 In a society obsessed with asking customers for their feedback—in person and through texts, emails and phone calls—Oates says survey fatigue is a growing issue restaurants should be cognizant of. He stressed that keeping guests engaged and not scaring them off with over-engagement is all about nuance and technique, not peppering guests with a succession of "how'd we do?" messages.
To his eyes, the difference between a successful survey and one that only generates eye rolls is about tone, appearance and, more than anything, brevity. Short surveys asking as few as two questions about a dining experience are often more effective than sending a barrage that could include dozens of feedback questions—even with a discount or other incentive attached.
The goal is not just asking if a delivery or dine-in experience met expectations. Common survey focal areas include speed of service, accuracy, facilities and value, among others. Its experience has shown keeping in touch with guests can boost frequency, illuminate operational issues in need of attention, and also assist in converting customers to order through first-party channels, rather than through delivery apps with their requisite commissions.
"We can get more people to give us their information if we ask about the experience than if we ask for their information," he said. "If you say, 'Can I get some information to send you some deals?' you'll probably be like, 'Ah, probably not.' If I say, 'How was everything and I'll send you some information with deals,' you're two to three times more likely to share your data.'"
Slight differences in appearance, verbiage and incentives can make a huge difference in response rates, while simultaneously showing your customers that you value their time and aren't reaching out in an effort to waste it.
"You don't need to have a high incentive to get someone who has DashPass to order from Olo—they don't want to download another app," he said. "If you have a good online ordering system and you give them $5 [to respond] … the order is going to be larger, and you can collect their data so you can remind them to order again."
Sometimes striking that most effective balance means starting with two quick questions right after a meal, but then waiting until the next day to ask customers if they'd be willing to answer an additional five or ten questions about the experience. In some cases, that two-part strategy can double the number of guests who complete a given survey.
For restaurants that prioritize converting third-party customers to first-party orders, Oates says it's not realistic to convert 50 percent of your DoorDash customers, for example, but that switching even just five, six or seven percent of customers to direct, native ordering channels can have a big impact on a restaurant's P&L.
An abundant point of view
Getting back to his goal of nailing a big-time investment, Ovation is redoubling its efforts on fast-casual and pizza restaurants, noting that DSP orders "have remained fairly constant" in recent months.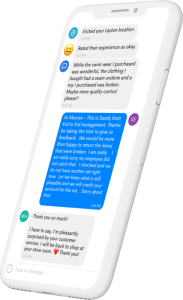 "In the mid-market restaurants, especially mid-market fast-casual restaurants, we have not seen a slowdown of one dollar in that market," he said.
Focusing on brands in that 10-100 locations range is part of what Oates hopes will propel the company to its next milestone, whatever happens with inflation or the economy. He added that he's also open to a potential acquisition, stressing that he would prioritize maintaining control, which he said is easier in a "big Series A" rather than through an acquisition.
In conversation, Oates' larger point emerged, which is finding bright spots and positivity in an era characterized by negativity and downward trends in the market. He called it an "abundance mentality" where challenging times still present opportunities, whether that's helping restaurants directly or plotting the future growth of his company.
"If you have convenience, consistency and connection, that is true loyalty, that's a relationship, that's trust," Oates said. "And that's what's needed to win in this market."