New York-based Wonder Group has now received approximately $950 million in funding over its three-year history after receiving a $100-million investment from Nestle, according to CNBC. 
The nine-figure investment comes in the wake of a succession of big-ticket announcements from the company that aims to revolutionize the way people eat. Just last month, the company announced it had purchased Blue Apron for $103 million, and it has also begun developing kitchen equipment designed to speed up the meal cooking process. 
Wonder previously raised $350 million through a Series B funding round led by Bain Capital in June of 2022. 
Earlier this year it announced a move away from its van-based business. In favor of a "fast-fine" model that creates a "scenario where we serve all 30 of our restaurants from a single, fixed space" that can be used for delivery, pick-up and limited dine-in business. 
Wonder's new business model includes collaborations with some of the world's best-known chefs, including Bobby Flay, José Andrés, Nancy Silverton, Michael Symon, Marcus Samuelsson and others.
CNBC also reported that Nestle's investment includes a strategic partnership that goes deeper than just the cash infusion. Because of Nestle's sprawling global operations, which includes foodservice businesses and grocery store products, it could theoretically have countless uses for the startup's kitchen equipment.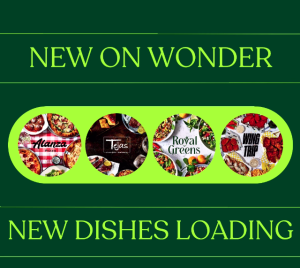 The story included Wonder's plans to open 10 locations in and around the New York City metro area for dine-in, delivery and pickup orders—somewhat like a ghost kitchen. 
For its side of the deal, a Nestle executive pointed to numerous ways the two companies could work together given Wonder's exposure in meal kits, delivered food, and in meal production. 
"With our partnership with Wonder, there's this opportunity to help operators across multiple out-of-home segments be able to improve their food quality, have consistency, and actually open up some additional revenue streams that have been pretty challenged post-pandemic," said Melissa Henshaw, president of out-of-home for Nestle.