Restaurant operators have more to keep track of than ever with several sea changes hitting the foodservice industry at the same time. Two experienced restaurant coaches that are restaurant operators themselves have joined forces to launch Off-Premises Domination, a consultancy focused on helping smaller-scale operators maximize their opportunities in the realms of takeout, delivery, drive-thru and catering, among others.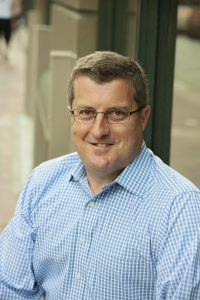 Founded by TJ Schier and Sam Stanovich, who are franchisees with Which Wich and Firehouse Subs, respectively, Off-Premises Domination is an ambitious side-hustle that the duo felt was necessary for all of the smaller restaurant groups that don't have IT and PR teams dedicated to the nuances of delivery, takeout and catering.
"There's nobody out there to help smaller chains, independents and franchisees that might not have a franchisor leading the change for them, to put together a comprehensive off-premises strategy," Schier said. "We've spent our time learning as much as we can to go out and help restaurants build their off-premises sales."
Schier, who owned 17 Which Wich locations at his peak, is a familiar name to many in the restaurant industry with frequent speaking engagements and podcast appearances. Noting that a side-gig is "a piece of cake" for somebody used to hitting the industry conference circuit, Schier said he and Stanovich have structured the business for clients who need flexible education, which he likened to college professor office hours.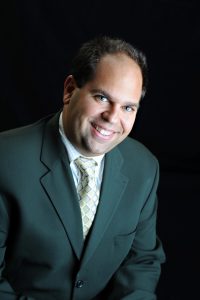 Whether it's a new product, technology or approach to growing sales, Schier said he and his partner's ongoing restaurant operations mean they are able to speak from experience, rather than just theories, with their clients who might be hesitant to try new ways of doing business without some data or experience to point to.
"We can help guide them through the overload of information that's out there with all these different technologies, packaging, ever-changing regulations—what we're trying to do is really leverage our time by making this accessible to the little guy."
Pulling on decades of insight and training materials, Off-Premises Domination is divided into two parts, one for smaller restaurant groups or independent operators, with dedicated office hours and group Zoom calls.
Similar to other off-premises-focused consultants, clients can also bring Schier or Stanovich into their operations for more in-depth training and implementation, which of course comes at a higher cost.
With so many restaurants furloughing staff members and operating with skeleton crews, Schier said the service is more needed than ever, just as the restaurant industry has become more dependent on third-party service providers and technology.
With the catering market starting what will likely be a slow recovery before widespread vaccination, Off-Premises Domination has a special focus on helping clients attract new catering volume. Under a commission system, they will go as far as actually signing up new catering customers themselves.
Schier said he's personally booked $80,000 of catering contracts himself over the last 60 days, which is a process he equated to fishing—sometimes the fish are biting, and others it's about spreading brand awareness and connections for a more proper return to normal business and workplace conditions.
"It's a great way to help people and they all need that," Schier added. "They deserve the same tools and resources as everybody else."
With so many delivery and takeout service providers hitting the market, along with an existing armada of POS and delivery integration companies, part of achieving dominance includes deciding when to invest in new technology, versus stopgap measures that can bring in profits that can be used for more comprehensive tech upgrades further down the line.
Beyond that, the team can also look out for less obvious issues like staff inefficiency or PCI compliance issues, like when a restaurant sends an employee out to the parking lot with an iPhone and Square card reader for takeout orders, which is a major liability red flag.
From his own experience, many restaurant operators become paralyzed or feel overwhelmed with everything new that's being thrown at them at them—and often positioned like a choice between certain death or an exorbitant capital expenditure.
"We look at that holistically and say here's where your business is, here's where it could be, and here's a quick easy way to get some wins first to get some sales generated in the cash register," Schier said. "If you want to get to that level, items C D and E may cost a little bit of money, but let's get your sales up first so you at least have some funds to pay for those kinds of thing—our real skill set is the operator and owner mindset of how to get where they need to go."