As more restaurants offer delivery and advertising of delivery options continues to increase, Olo CEO Noah Glass said restaurants should expect deteriorating levels of incrementality, meaning that fewer truly new customers will be up for grabs in the coming year. The insight is part of the "Delivery Expert Series Volume VI" report from Cowen analysts Andrew Charles, Thomas Champion, Brian Vieten and Andrew Crespo.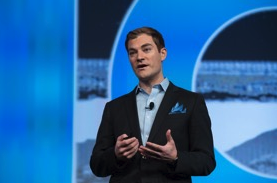 Pivoting those concepts into the real world of restaurants trying to create profitable delivery operations, Cowen's researchers reiterated their expectation that Wingstop remains uniquely positioned to embody "the right approach to finding success with third-party delivery," which is a common finding due to the Dallas-based wing restaurant's food that travels well and its restaurant base that's almost entirely franchised—meaning delivery costs are shouldered by franchisees, rather than the corporation.
"Wingstop has achieved a 25 percent mix in digital sales without implementation of a loyalty program and only early stage CRM efforts," the report said. "These obviously remain opportunities for the brand longer term to help build traffic, fueled by the robust amount of digital data."
Incrementality is a key term in the restaurant delivery landscape, as restaurants large and small crunch their numbers to determine whether delivery customers are new to the restaurant or if an increased in delivery sales correlates to a reduction in in-store traffic.
As restaurants and delivery providers continue advertising to boost awareness of delivery options, some restaurant executives and analysts have begun thinking of lower-margin delivery sales as a marketing cost for introducing the restaurant to a new pool of consumers.