After testing Postmates on-demand delivery from Walgreens stores in New York City last fall, the second-largest U.S. pharmacy chain announced it is expanding its Postmates with partnership to bring delivery service to an additional 13 cities across the country.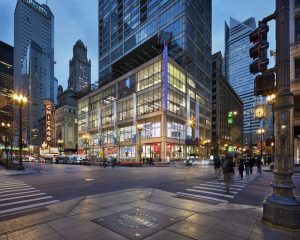 wasWalgreens consumers in Los Angeles, San Francisco, San Diego, Phoenix, Las Vegas, Portland (OR), Washington DC, Chicago, Atlanta, Charlotte, Miami, Ft. Lauderdale and Houston can now get their health and wellness and other convenience products, including certain over-the-counter medications, delivered to them from Walgreens stores via Postmates.
In making the announcement, Craig Whitmer, Postmates' vice president, merchant business development, underscored the company's market share leadership in Los Angeles. 
"We are thrilled to expand delivery service from Walgreens stores to more cities, especially Los Angeles, where we are the market leader with more than 120% more market share than the closest competitor," Whitmer said. "The drug store/convenience category is one that customers turn to for convenience on the Postmates platform."
"Convenience is becoming increasingly important to our shoppers. They are looking to retailers, like Walgreens, to help them save time in their busy lives," said Stefanie Kruse, vice president, digital commerce and omni-channel at Walgreens. "It's all about getting customers what they need, when and where is most convenient for them.
With Italy shutting all stores except pharmacies in groceries this week, it's wise for pharmacies to expand delivery partnerships—but, quite crucially, prescription items aren't available for Postmates delivery. 
There's no indication this new partnership is connected with the current COVID-19 scare, but multiple reports suggest China has moved to allow online prescription refills with delivery of medications for affected populations—and it's possible we might see similar efforts here in the U.S. in the coming weeks.