As New York City's $25 billion Hudson Yards opens to the public, many in the retail and restaurant worlds will be watching to see if this largest private development in U.S. history can succeed with a mega-scale formula representing the biggest bet ever placed on in-person shopping, people watching and dining.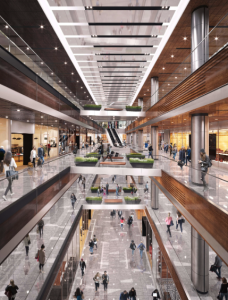 Depending on your perspective, Hudson Yards is either the resurrection of an old-school model or an entirely different way of thinking about modern consumer culture. As a lifelong cities and skyscraper geek, watching this proposal evolve over the last decade, with construction starting in 2012 and lasting until at least 2024, it's the perfect combination of all my interests in one sprawling, outrageously complex project.
Within the hulking Shops and Restaurants portion of Hudson Yards, visitors and office workers will have the ability to browse seven full stories of retail that includes NYC's first Neiman Marcus, Athleta and many other super-high-end retailers. The food component ranges from candy and ice cream shops up to fast-casual, "fine casual" and full-on high-end dining options headlined by chef José Andrés who collaborated with brothers Ferran and Albert Adrià for several ethnic restaurants—including incredible bars, too.
I have never been so excited to visit something in my life and I'll be anxiously waiting for this summer's International Franchise Expo at the adjacent Javits Center overlooking the Hudson Yards complex. I'll be even more interested to see how these shorter-than-usual leases work out, both for the brands and also for the landlord and developer, New York's Related Companies.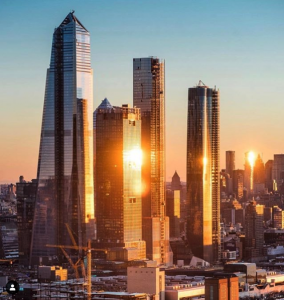 Tying into the popular High Line pedestrian link, and also offering guests one of the highest observation decks in the country and a really interesting pedestrian sculpture-amenity called The Vessel will test the ability for an entirely new destination to draw crowds like the World Trade Center, Times Square and Statue of Liberty. There is also what's called the Culture Shed that will host major gatherings and concerts between the forest of skyscrapers. Tourists are a huge part of the financial puzzle for Related—and this is the biggest bet on experiential retail I've ever seen.
There's no shortage of huge, expensive, wildly hyped developments that have failed in attracting enough shoppers and diners—every major city has at least one example. Can Hudson Yards overcome this era's antisocial, buy-it-from-the-couch mentality? So far the developers have done a great job keeping my interest over these last several years, but that's far from certain when it comes to the younger, moneyed set this complex is aimed at.
Whether you're in retail or restaurants, you owe it to your work to follow Hudson Yards—and to see it yourself if possible. It isn't every day something this massive comes along, especially in an era where brick-and-mortar retail is under such intense pressure.