Grubhub is leveling the playing field for smaller, independent restaurants by giving them the same kind of technology that's long been available to big-name restaurants through its new, self-service Grubhub Direct platform. Aimed at single-unit restaurants up to those with approximately 25 locations, this new service includes the ability to build your own ordering websites, along with the functionality to receive customer data, and customer relationship and loyalty tools to retain and engage customers after their first order.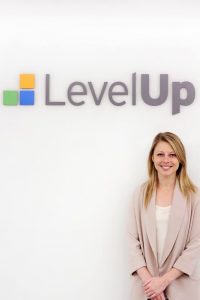 Theresa Dold, the company's VP of agency services and products for restaurants, said Grubhub Direct leverages the technology and experience from the company's 2018 acquisition of LevelUp, which is the back-end technology that has powered the native website and apps for large-scale restaurants that have partnered with Grubhub in recent years.
"I come from the LevelUp acquisition where we built hundreds of restaurant apps over the years for enterprise partners, but with Grubhub Direct we're really focused on the independent restaurants and small restaurant chains that are looking for some of the same type of technology that the bigger players with bigger technology budgets have been able to build for themselves," she said. "We have the team, the talent and the expertise to understand how we can take all of those offerings and bring them into a self-service type of tool and solution for independent restaurants."
Dold said developing Grubhub Direct took countless hours of engineering, product research and interviewing restaurant operators about what they wanted in such a product, which resulted in an offering that allows restaurants to create, customize and go live with a native ordering website and loyalty solution in a matter of minutes. Menu descriptions and imagery, along with other key information, is ported over from information already hosted on the Grubhub marketplace app, which makes it fast to create a branded website that restaurant operators can create and tweak themselves.
"Assuming they're having all of these thoughtful, consultative conversations with their account advisor, they'll be able to reap the benefits of those decisions and that work within the Grubhub Direct website," she added.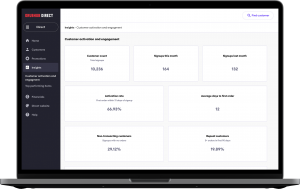 The entirety of the Grubhub Direct suite of solutions include website design; customer relationship management that includes diner data with names, email addresses and order history; the ability to receive confirm and cancel Grubhub orders; a management portal for menu, hours, financials and other restaurant settings; loyalty and promotions to attract new diners and engage existing customers; and care support to contact Grubhub's support team over the phone, chat or email.
Grubhub will not charge any marketing or commissions to restaurants on Grubhub Direct orders. Restaurants will pay standard credit card processing fees and, optionally, what it calls "a highly competitive delivery fee only if the restaurant chooses to have Grubhub drivers deliver for them."
That means restaurants can deliver their own orders and pay no delivery charge through Grubhub Direct. Grubhub is waiving setup and monthly hosting fees for Grubhub Direct through April of 2022. Access to diner data, loyalty programs and promotions through Grubhub Direct will always be free, the company added.
"We've heard them," Grubhub CEO Matt Maloney said of the company's efforts to listen and learn from independent restaurant partners. "Restaurants want more options to build their brands online and maintain a loyal base of diners through their own channels," he said. "That's why we're opening our pipes and allowing restaurants to leverage our technology to grow their own brands and communities online."
Grubhub Direct is similar to DoorDash's latest shift to a three-tier merchant pricing structure that included making its commission-free online ordering product, Storefront, free aside from payment processing fees.
It will be especially noteworthy to see what impact these no- or low-fee native ordering solutions from third-party delivery providers have on the countless companies that sprung up giving independent restaurants the ability to create their own in-house ordering platforms.