NASCAR Refuel, a new virtual restaurant from Virtual Dining Concepts, is bringing trackside favorites to the home while courting a new demographic for this fast-growing part of the industry.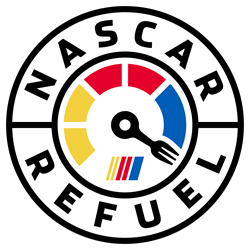 Virtual Dining Concepts CEO Robert Earl described the brand's food as an "homage to the tracks." Offerings will include the Carburetor Crunch, a deep-fried PB&J popular at the Phoenix International Raceway, and the Kansas City Barbecue Parfait, which is exactly what it sounds like.
Customers will be able to order the food through a third-party delivery app, according to the company, as well as a branded app. As a virtual restaurant, access to the food will depend on where the brand's restaurant partners are located.
NASCAR Refuel is a departure from the norm for Virtual Dining Concepts, whose brands typically focus on a single cuisine type, as with Wing Squad, or feature a celebrity partner, as with MrBeast Burger and Tyga Bites. According to Earl, NASCAR Refuel is jointly owned by NASCAR. He expects the brand will benefit from NASCAR's deep media connections, including a recent partnership with DoorDash.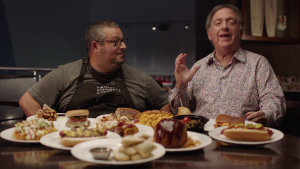 Most importantly, according to Earl, are NASCAR's many fans, which he said is a huge addressable market. Earl estimates there are 18 million NASCAR fans nationwide, only a small portion of which have access to a track. Earl hopes fans will see NASCAR Refuel as a way to enhance their at-home viewing experience.
According to Earl, the NASCAR Refuel restaurant concept will rely on market forces to determine partner restaurant locations. The company has no specific plans to target geographies with large or underserved NASCAR fandoms.
Virtual Dining Concepts declined to elaborate on marketing plans for its newest brand. Earl expects the final PR push will include television ads and social media marketing. We'll go "anywhere the consumer is," he quipped.
Earl said NASCAR Refuel's restaurant partners will have to prepare for significant demand spikes on race days. He says another VDC concept, MrBeast Burger, sees an "enormous" demand spike every time the YouTube star takes to social media to plug the brand.
Fortunately, scheduled races are easier to plan around than one man's social media activity.