Continuing its long-standing goal of becoming a top-10 global restaurant brand, Wingstop has been one of the best performing restaurants during the pandemic as it looks to open its first delivery-only kitchens in the United States after opening ghost kitchen locations in London.
As the COVID-19 crisis temporarily disrupted real estate operations from local government inspections to negotiations with brokers and landlords, the Dallas-based wing chain is resuming its efforts to reach 6,000 locations, which will include a mix of traditional locations with dining rooms, delivery-only facilities in key neighborhoods and fortressing efforts to add new units in existing brand territories.
In a recent interview with Food On Demand, Wingstop CEO Charlie Morrison stressed that his brand was one of the first to close its dining rooms and will be one of the last to reopen them as its network of 1,385 global restaurants is now essentially operating entirely through takeout and delivery.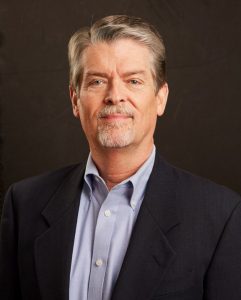 Madison Jobe, Wingstop's chief development officer, said the company has had to act swiftly, particularly on the real estate side, to keep the wheels turning during the shock and awe of the pandemic's first wave in the U.S. Now three months into the ongoing crisis, the company's real estate team has learned some new tactics to operate remotely, including Facetime-enabled store inspections and finding ways to make quicker decisions to match the immediacy of the moment in the especially hard-hit restaurant business.
Things are now returning to normal, Jobe said, with brokers and landlords now shifting from rent negotiations with tenants to more long-term thinking that will likely reshape a commercial real estate market that's been labeled a landlord's market since the late days of the Great Recession.
"Some of the landlord reps are now responding to inquiries and letters of intent, and actually moving leases along, so we've started to see that shift now where … some of them are adapting much quicker than others, but they are really moving to what the next phase will be," he said. "We're seeing some indications that Q3 and Q4 of this year are going to see pretty rapid change as the vacancy rates rise and landlords begin looking for strong tenants."
Jobe added that it's too early to call this a tenant's market, even though he feels that's definitely where the market is heading. With many landlords assessing their bottom 20 percent of tenants, Wingstop sees an opportunity to possibly snap up high-visibility locations that would have previously been unaffordable for a brand that has found great success in focusing on what it calls B- or C-level real estate that's been a solid fit for its off-premises-focused operation.
Before the virus hit the U.S., Wingstop had already hit the milestone of 80 percent of its sales leaving the restaurant, rather than going to tables in the dining room. Now, seeing all-time highs in digital ordering, Wingstop is "essentially 100 percent off-premises" as the brand begins investigating what it calls "dark-kitchen" opportunities, which would be delivery-only facilities as part of a multi-tenant ghost kitchen operation or going it alone with standalone locations in select urban areas.
With two delivery-only locations open in London, Wingstop is accelerating its evaluation of U.S. ghost kitchen sites, which Jobe said could have a more significant long-term role for the company's expansion strategy, as well as reformatting existing locations to improve ingress and egress for takeout customers and delivery drivers.
"Those are two different areas that have obviously accelerated and will be a bigger part of our real estate strategy going forward," Jobe said. "Clearly there may be opportunities as we look for a more traditional brick-and-mortar site, because we will certainly continue to expand that way, as well."
Beyond ease of access for delivery drivers—which is the key to a successful delivery-only restaurant, and especially for a brand whose product isn't well suited to drive-thru lanes—Wingstop is looking at retail strip centers and mixed-use complexes to help the fast-growing brand reach new customers.
In evaluating central business districts, which have been especially hard-hit as lockdowns extended, Wingstop is focused on residential populations rather than daytime workers, because the brand's peak times skew more toward dinner and late-night, rather than office workers grabbing a quick lunch.
All of this feeds into the brand's recently announced "fortressing" plans, which call for subdividing existing store territories to capture additional volume from existing territories. In contrast to Domino's, which also subdivided existing, high-volume territories, Jobe said Wingstop is placing a strong focus on average-unit volumes to ensure that adding new locations won't reduce sales at any existing locations.
"One of the important KPIs is, No. 1, same-store sales have to be at or above the systemwide average and the AUV for the market overall needs to be above the systemwide average," he said. "Ours is very intentional around being sensitive to impacts on existing restaurants as we expand, and then monitoring our metrics to ensure our AUVs are continuing to grow and they grow at or above the rate that we're growing system wide. That is how we achieve the balance of fuller penetration and, as we call it, optimization of a market as opposed to a complete maximization in total sales."
Asked if any of the recent urban unrest and protests could impact the brand's growth strategy, Jobe said that it certainly adds to uncertainty and has been a "reason for pause" for both landlords and tenants.
"There are areas that were years in recovery, and when they recovered, it looked very different than when everything began," he said, referencing large-scale protests in cities like Chicago and Detroit in the late 1960s. "Landlords and property managers in any of these areas are typically increasing their security measures, whether that is an in-person security force or cameras or other things, and you and I both know … the tenant ends up paying that."